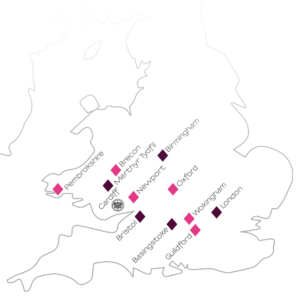 If you're considering a visit to the Land of Song for ink, you're not alone! NAOHOA has attracted clients from across Britain and I'm always thrilled to meet people from all walks of life.
Check out the map to see where people have trekked from so far!
Tips:
Let me know if you'll be driving or catching public transport, so I can help you accordingly.
Eat a meal during your journey so that your blood sugar levels are high.
Keep an eye out on the weather forecast – Welsh weather can be temperamental!
If you're catching a train or bus, tell me when you're due back so I know when to wrap things up by.
If you can, book accommodation so you enjoy this lovely city!
I'm willing to work Sundays for travelling clients to save them booking time off work. We can discuss this over email whilst making your booking.
Welcome to Wales!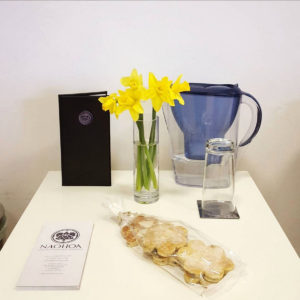 Upon your visit, you'll be greeted with freshly-baked Welsh Cakes from AJ's Coffee House. Welsh Cakes are traditionally made with currents, but if you're not a fan, please inform me two days in advance so they can pack chocolate chip versions instead. Alternatively, you can have a mix of the two!
If you have allergies, please inform me ASAP so I can pick something from their vegan/gluten-free range.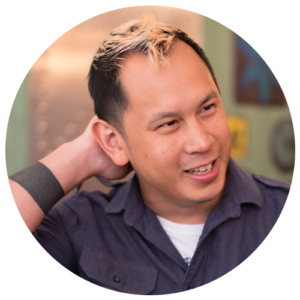 "From design to after-care, Naomi was very friendly, professional with high attention to detail"

Thanks very much to NAOHOA for my tattoo! From design to after-care, Naomi was very friendly, professional with high attention to detail. Very impressed by her studio, tools and the quality of her work. Highly recommended!
– Ken Wong, London (at the time)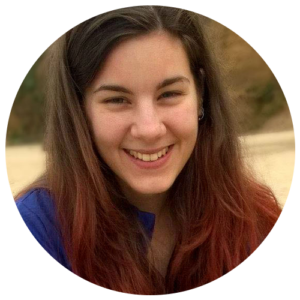 " I was immediately stunned by the design! The aftercare advice was very helpful and my tattoo was as shiny as the day I got it."

I've wanted a tattoo for years but could never settle on a design. I was introduced to Naomi a few months back and she agreed to design a tattoo for me incorporating elements of watercolour and geometrical symbols. I was immediately stunned by the design! The aftercare advice was very helpful and my tattoo was as shiny as the day I got it.
Naomi is a wonderful artist and would highly recommend her studio. She is very professional, the studio is lovely and all the equipment is sanitized. I will most definitely come back for more!
Thank you again
– Lana Z., Guildford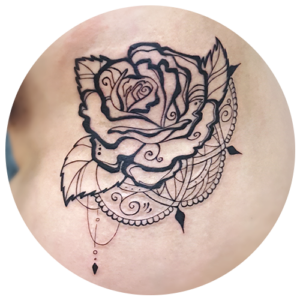 "… you're made to feel right at home in the studio!"

Naomi is amazing at what she does, you're made to feel right at home in the studio! I went to her with a number of ideas and she put them all together for me and designed something amazing. I'm so so happy with the tattoo and it's not even finished yet! Very professional and lovely to be around! Thankyou Naomi, cannot wait to get back down and get it finished!
– Jo J., Wokingham