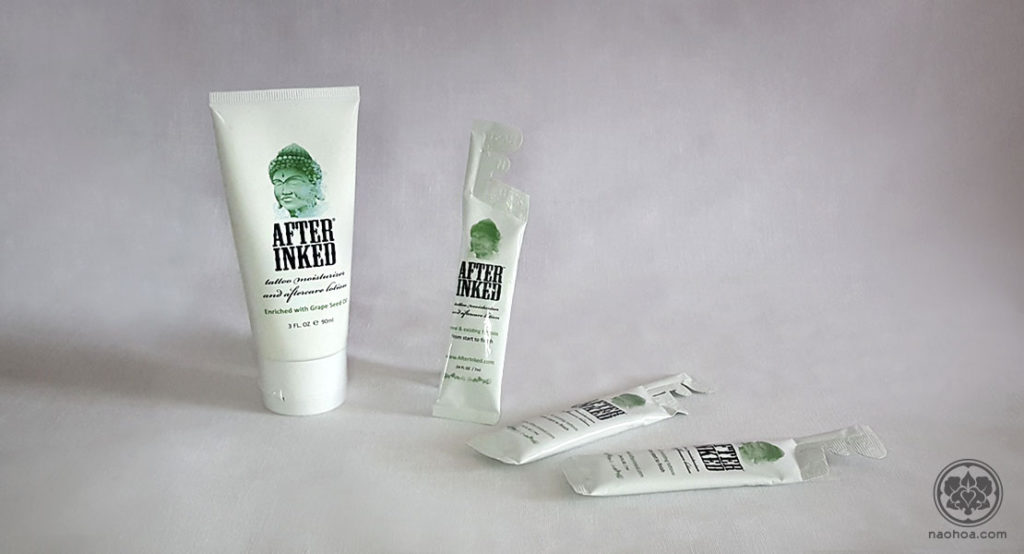 After Inked is a reputable brand made with natural ingredients and designed specifically for tattoos and piercings. It is vegan-friendly, cruelty-free and does not contain petroleum/paraben/fragrances. Unlike nappy rash cream (which is often advised in other studios), After Inked does not stick to clothes or collect dirt.
For more information, visit their website.
The following creams can be purchased in-store and are subject to availability:
7ml Sachet
£2
90ml Tube
£20
Apply 3 times a day after cleaning while your tattoo is healing. For more detailed instructions, visit the Aftercare Advice page.