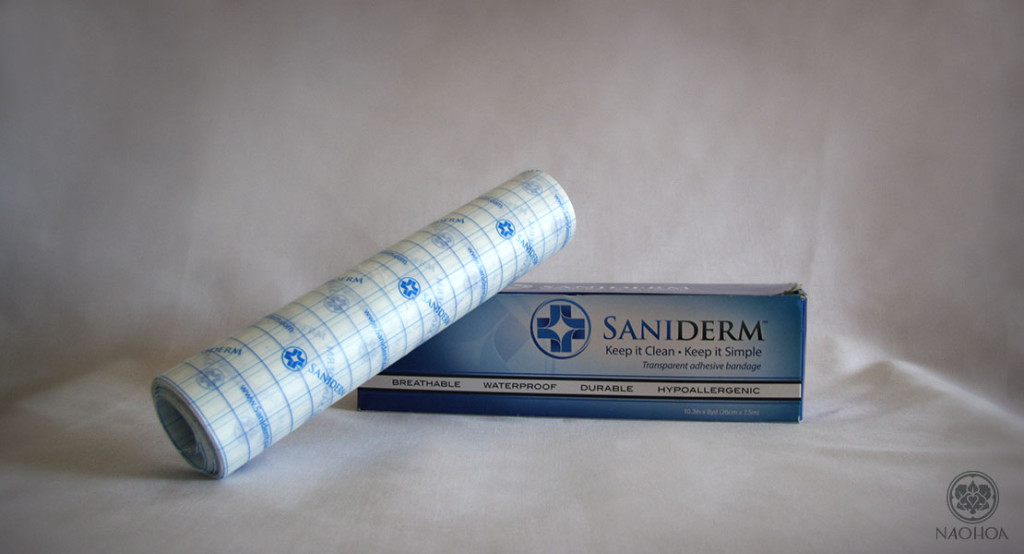 Saniderm is a medical-grade aftercare product that acts like a second skin; protecting your new tattoo from water and dirt whilst letting it breathe and reduce scabbing. It's a hassle-free way to let ink heal and once you try it, you won't go back!
During your consultation, you will have a small patch to test for allergies. This is a precautionary step due to rare cases where clients have had reactions despite not being allergic to latex/plaster adhesives.
Clients who opt for this extra service (£5*) will have it applied before they leave the studio, along with an additional patch to take home.
Instructional Video:
Instructions:
Keep the first one on for 24 hours. To remove, submerse in warm water to loosen it then peel away gently.
Clean the tattoo with a mild soap (or just warm water), using your hand only.
Leave to air dry or pat dry with a clean, disposable tissue.
Remove the paper backing of the Saniderm patch and apply to the centre of your tattoo. Hold into place and apply even pressure from the centre outwards to avoid air bubbles.
Carefully remove the outer clear plastic cover so that you're left with only the thin layer of Saniderm. Push away air bubbles to the edges if necessary. This can stay on for up to 7 days.
After use, you can either purchase more in-store or follow the Aftercare Advice until your tattoo has completely healed.
For more information on the product or to see a video tutorial, please visit their official page: saniderm.com
WARNING:
Saniderm is NOT suitable for those who are allergic to latex or have reactions to the adhesive layer on plasters. If this applies to you, I will clean the area, moisturise it and tape cling film to the tattoo so that it won't adhere to your clothes on your way home. Please follow the Aftercare Advice as soon as you get home and for the next two weeks to ensure your tattoo undergoes a smooth healing process.
* Large tattoos may be charged up to £10.