Please read this page before contacting me in case your question has already been answered.
Updated: 11/05/2022

General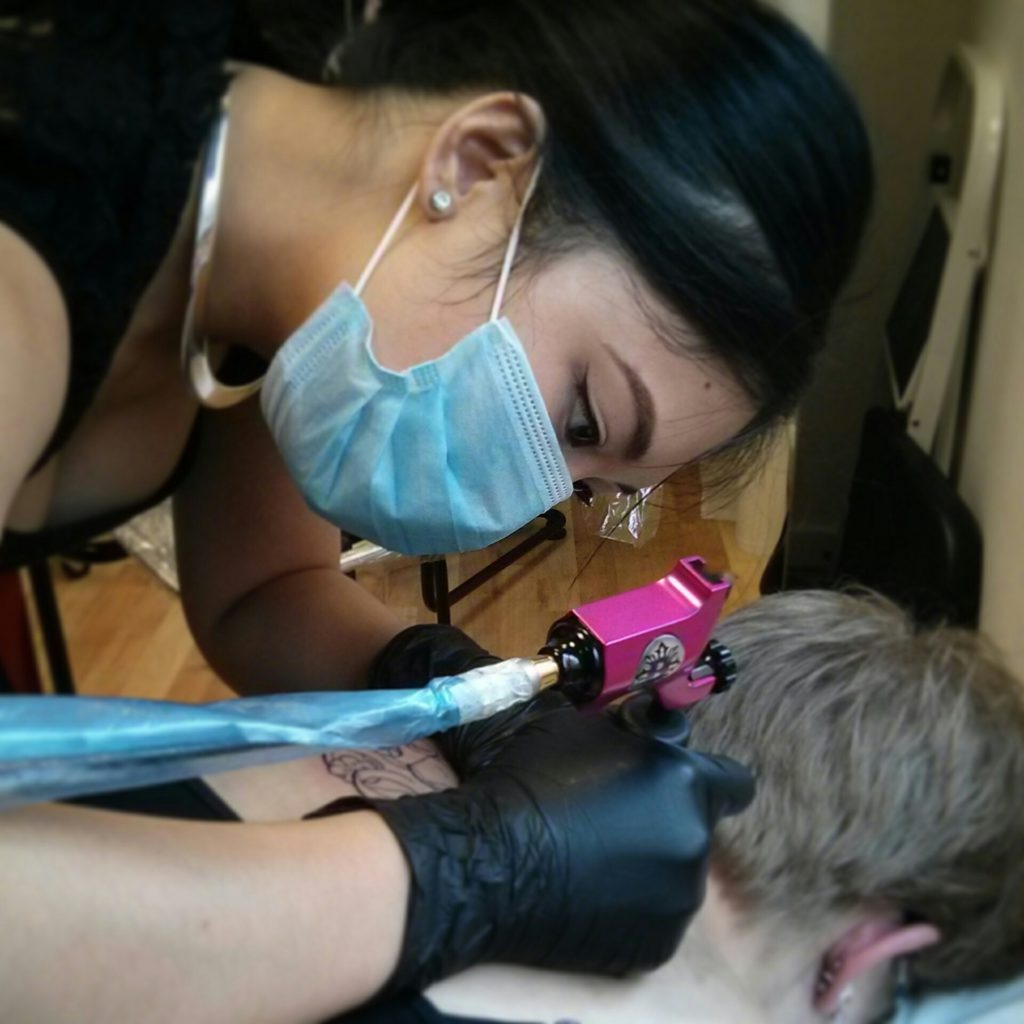 How much do you charge?
Consultation: £15
Minimum charge £40
Hourly Rate £100
Day Rate £550
Booking Fee £20
Deposits and Booking Fee(s) are non-refundable and will be deducted at the end of your tattoo session.

Temporary Tattoos incur an additional £5 for printing costs.
You can book Consultations online using this link.


Is there a waiting list?
My books are currently closed until August 2022.


Ways to Pay
✔ Cash
✔ Card (minmum spend £20)
(Visa/VPay/Mastercard/Maestro/American Express).
✔ Bank Transfer (preferred)
✔ PayPal


Is there an age restriction?
Under no circumstances will NAOHOA tattoo anyone below the age of 18 (Tattooing of Minors Act 1969) – even with their parent's permission. All customers are required to show proof of ID at their Consultation.
Given the waiting list, I'll allow clients to attend Consultations leading up to their 18th, but will not tattoo them until after their 18th birthday.


Do you accept walk-ins?
Due to the bespoke nature of work carried out, NAOHOA is an Appointment-Only studio. Book in advance to avoid disappointment.
Please respect the fact that even if you walk in and I'm not tattooing someone, it is most likely that I'll be working on admin or a design for a client and may not be available to tattoo you. This is why appointments are preferred so I can organise my time and give my undivided attention to each client.
Designs from my one-off Flash collection, script or original art provided by clients can skip the waiting list. Please contact me for the secret link to make your booking.


If I need to cancel my appointment, can I get my Booking Fee back?
If you contact me with over 7 days' notice then you can re-schedule your appointment ONCE at no extra cost. No-shows or rescheduling/cancellations within a week will result in loss of the Booking Fee (£20) and you will have to pay it again upon your next appointment.


Is there anything you won't tattoo?
• Intimate areas
• Anywhere above the neckline (exceptions: the nape of the neck or behind the ear)
• Soles of the feet
• Offensive material
Please respect that the artist is a fellow human being with their own set of morals and may reject your design idea if she deems it too offensive/insulting/uncomfortable.


Do you tattoo men?
Of course! Most of my clients happen to be women, but all genders are welcome here.


Can I have a tattoo done if I'd been drinking the night before?
Clients are asked to avoid alcohol, aspirin and drugs 24 hours prior to their appointment. NAOHOA will not tattoo anyone who appears to be inebriated or under the influence of drugs due to higher risk of the client's safety.


Where can I leave a review?
NAOHOA values your custom and appreciates online reviews to help build a strong reputation. Please use Google, Facebook, Yell or email me your testimonial for the website. Thank you!


COVID-19 Procedure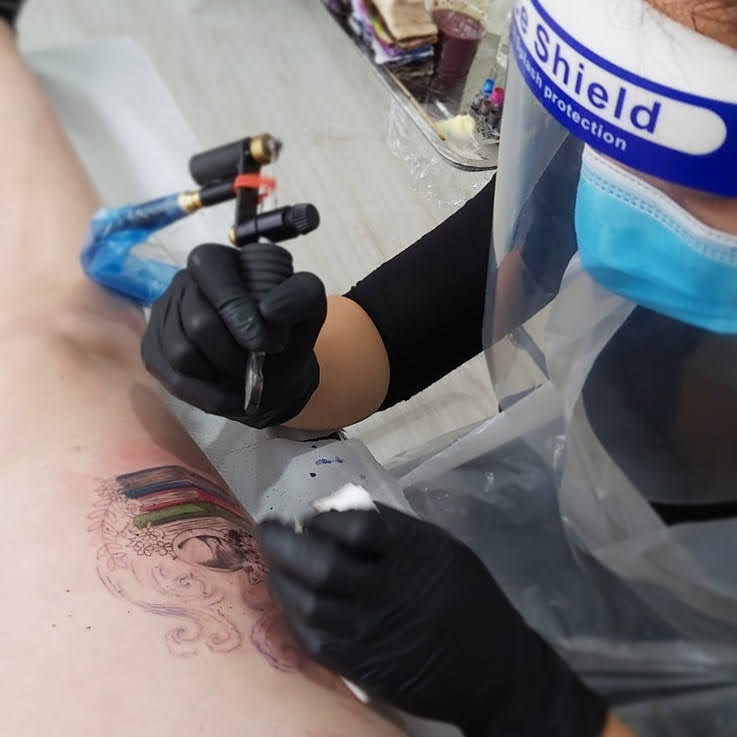 All Consultations are online until further notice. Exceptions can be made for those wanting coverups of old tattoos or scars, so I can make a template (please familiarise with the procedure below).

Clients must adhere to Local Lockdown restrictions when applicable.

Clients MUST inform me in advance of their appointment if they develop any symptoms or have been in contact with someone who has tested positive. Your appointment will be rescheduled free-of-charge.

Appointments are subject to change if:

either one of us becomes ill or in contact with someone who has tested positive for COVID-19.
Local Lockdown restrictions affect the client's ability to travel into Cardiff
.
During Your Tattoo Appointment:
Your temperature will be taken at the door before entering the premises, using a non-contact thermometer (forehead). Those with a high temperature will be refused entry and need to rebook their appointment.

Please wear a mask throughout your stay. If you don't have one, I will provide you with one.

Please sanitise your hands and phone using the materials provided at the entrance.

Please avoid unnecessary touching of objects in the studio, such as display cabinets or mirrors.

You will be required to fill in a Track & Trace Form, along with the usual Consent and Medical Forms before having your tattoo.

Your temperature will be taken again before we begin tattooing, in order to get an average reading.

All surfaces are deep-cleaned or covered and disposed before and after each client.

No additional guests are permitted during the outbreak (sorry ☹️)

No refreshments will be offered during the outbreak, so please bring your own drink and snacks.
.
Non-compliance will not be tolerated and you will be asked to leave if you do not adhere to these safety precautions. Continuous misbehaviour may result in a permanent ban and your deposit withheld.
.
As a close-contact, non-essential business, NAOHOA is required to close whenever there is a National Lockdown (Tier 4). In these instances, all tattoos will be postponed for after the lockdown is lifted. Those concerned will receive an email to plan accordingly.
During lockdown, I will be unable to accept deposits whilst furloughed (up to March 2021). If you'd like to support NAOHOA, please read this blog post.
---

Consultation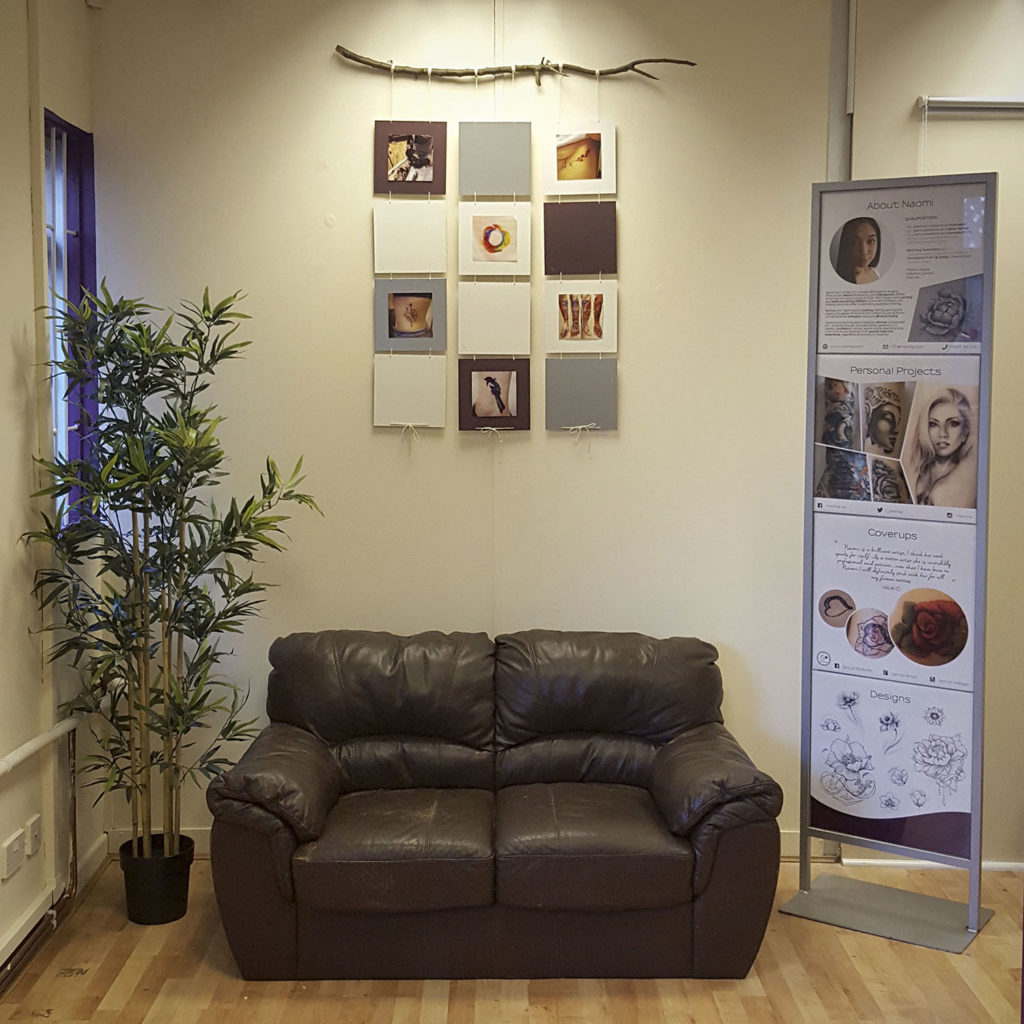 How long are they?

Up to 30mins


What are they for?
The face-to-face chat will help me get to know you, so I can design your tattoo more effectively. You will also complete a Medical Form and, if applicable, have a Saniderm Patch Test. Measurements are taken (or templates made) and you can ask any questions directly in a safe space.
It's also good to get a feel for the space and see whether it's right for you. 40% of my clients are first-timers, so I encourage in-person Consultations so they can experience the calming atmosphere in the studio to lessen their anxiety.
COVID-19 Update: All Consultations will be online for the foreseeable future. Exceptions can be made for clients who require coverups (please email me first).


…but I live far away from Cardiff
No worries! We can have an online video chat to save you the trip. 😊 Please have measurements ready for me, along with a completed Medical Form (this will be emailed to you, along with a link for the Consultation). The Saniderm Patch Test can be posted to you.


Can I have a tattoo without a consultation?
If you already have your own design prepared or are interested in my one-off Flash designs, then yes, you can book an appointment without the consultation. Contact me for the secret booking link.



Designs
What happens after I pay my deposit?
You'll be added to my trusty Trello Board and added to the Waiting List. I design tattoos chronologically, so all tattoos big and small will be treated the same. I do not give special attention to clients based on how much they pay.
I appreciate that the wait is long, but I assure you will not be forgotten! I log everything digitally and make my way through the list one step at a time.


What's the process?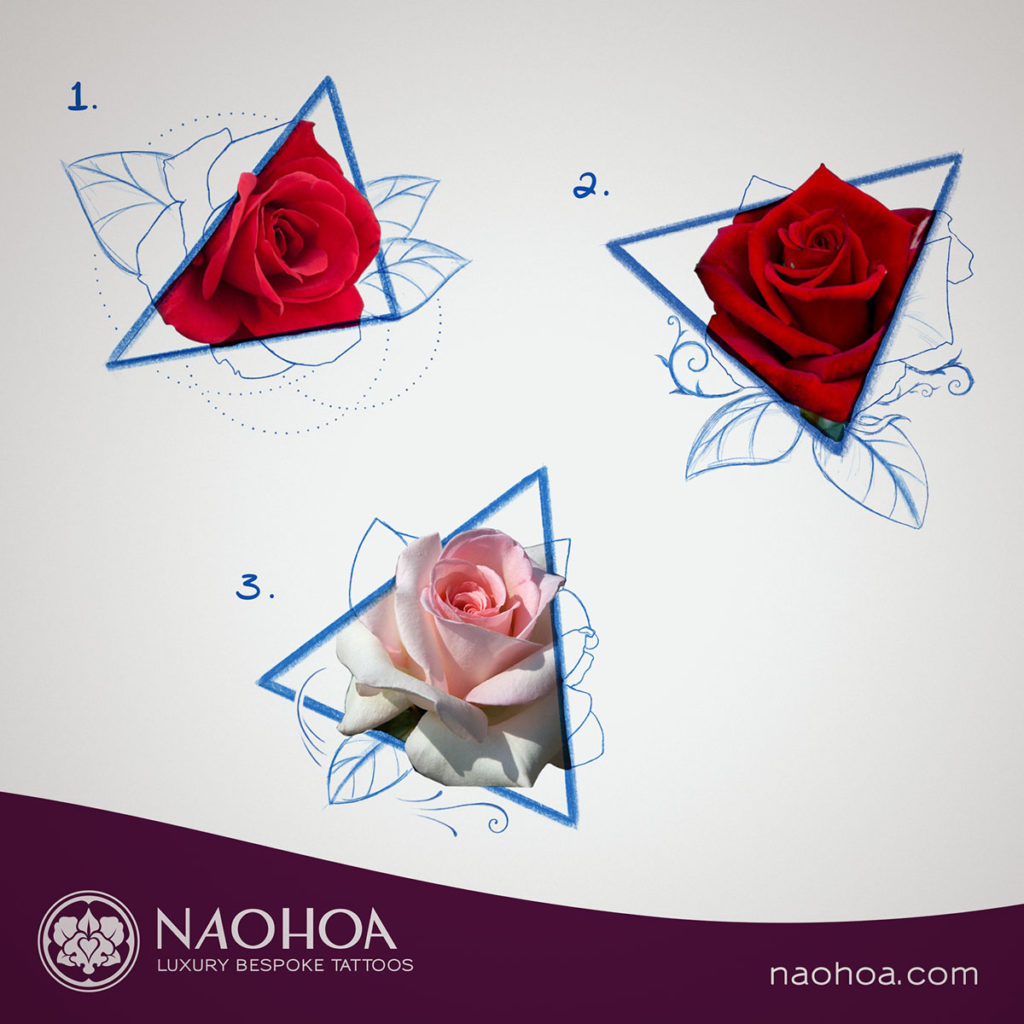 I'll send initial sketches first. They'll be rough, to give an idea of overall shape and composition. You can choose which you prefer, or a combination of what's available. We work in collaboration to design your tattoo.
After the first stage, I'll develop it more based on your feedback and show you an iteration either to or closer to completion.
3 minor edits are available for each design as part of your original quote. Further work will incur an additional fee of £30 per hour.


What happens to the designs I don't choose?
If the design isn't too personal (e.g. names, faces, memorabilia) , they'll be made available as one-off Flash for other people to choose. I'll make sure they're not too similar to yours and once tattooed, it will not be repeated at NAOHOA.
Please understand that we have no control over other people copying our work and taking it to other studios.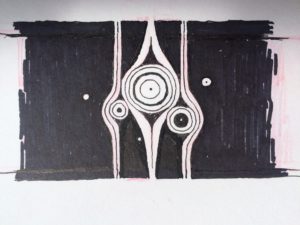 I found a design I like from the internet/a book/somewhere else. Can I have that done exactly as it is?
This depends on the design – if it is generic then most likely, yes. If it's another artist's work then I will require their permission for you to use their work in writing (or printed email). Plagiarism is a huge issue within the art community and I will not have a part in it. Alternatively, I can design something for you within a similar style, involving elements that are personal to you, so that it is a unique design that only you will have.


What Do You Use to Design Tattoos?
I use an iPad Pro with an Apple Pencil, along with an app called Procreate.


Tattoos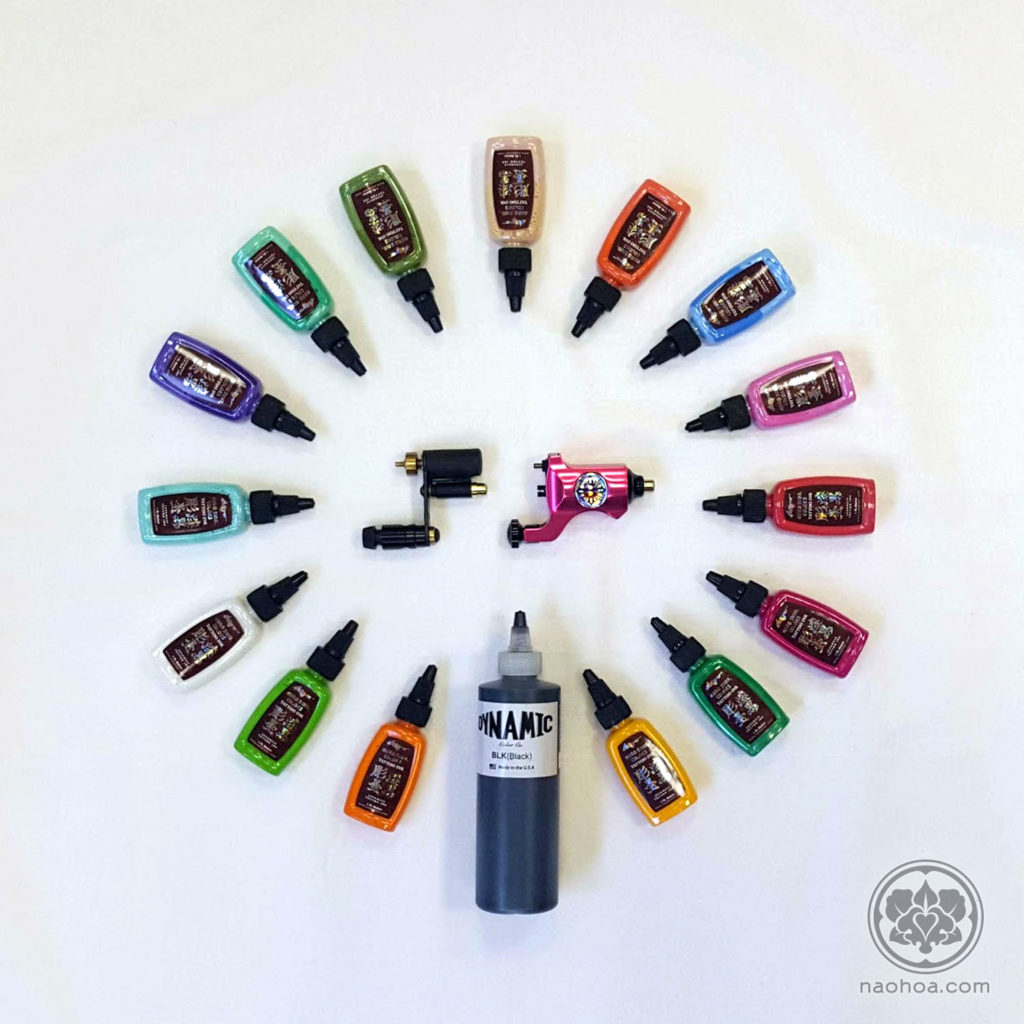 Do tattoos hurt?
This depends on the size of your tattoo, where you'll be getting it done and your personal tolerance to pain. Given the variables, it is impossible to accurately gauge how much a tattoo would hurt because everyone is different. Full blog post here.


Can I do anything to feel less pain when tattooing?

Paracetamol helps with pain, whilst ibuprofen reduces swelling. If you're not allergic to them, they can be taken together after eating.
If you'd like to numb the pain in advance, I'd recommend using TKTX numbing cream, which can be bought online. You will need to clean, shave and apply cream to the area at least one hour prior to your tattoo.
Under no circumstances will NAOHOA provide these for you. Clients use these products at their own risk.
Mindfulness techniques can also help reduce pain. Read my blog post "Keeping a Calm Mind" to find out more.


How do I look after the tattoo afterwards?
Please visit the Aftercare Advice page for in-depth advice on caring for your tattoo. You will also receive an Aftercare Guide card in your gift bag if you're a first-time NAOHOA customer.


There are bits falling off! Is this normal?
When the tattoo is healing, it is inevitable that parts of it will flake off as a new layer of skin is produced. This is called the scabbing phase and is completely normal, so try not to worry about it. Keep the area clean and moisturised and avoid scratching it or picking the scabs. Refer to the Aftercare Advice page for more info.


Will it fade a lot?
Generally, tattoos tend to fade ~40% after healing depending on the ink used, the individual's skin type and level of aftercare treatment, so don't be too alarmed if this happens. Lighter colours (e.g. white, pastel colours) tend to fade quicker and more easily than darker colours (i.e. black), especially when exposed to UV rays (sun light). It is therefore advised that sun cream (minimum 30SPF) is used after your tattoo is healed to protect its colour. It is not uncommon for people to come back after several years for a touch-up to compensate for fading.


Is blow-out common?
"Blow-out" is a term used when ink bleeds under the skin, much like a bruise. Areas where the skin is thin and/or over bone are more prone to blow-out.
Naturally, I try my best to avoid this by not going in too deep. However, occasionally this may happen. Touch-ups are free for up to 30mins if booked within 6 months of the original booking.
Other occurrences include stretching the skin or frequent or excessive pressure/impact on the tattoo while it's healing. Tattoo are an open wound – let it rest and be gentle with it.
Click here to read the full blog post: "What Is Tattoo Blowout?"



Other Stuff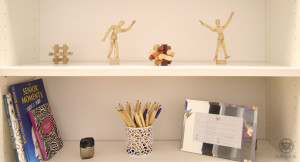 I'm scared! Can I bring a friend?
Pre & Post-COVID-19: NAOHOA totally understands that getting a tattoo is a big step for most people and that it's nice to have someone around for support. There is a space for one guest to sit with you, but due to space restrictions and risks of distraction, please avoid bringing groups in. I am happy to accommodate you and one additional friend or partner but please be respectful of the craft and the level of concentration required. Individuals or groups that cause excessive ruckus will be asked to leave.
There are reading, puzzle, colouring and doodle books available for your +1 and you're both entitled to complimentary beverages by Leaf and Bean and Illy during your stay.
During COVID-19 Outbreak: I'm afraid not. Only the client and myself are to be present when tattooing, in order to limit exposure and chances of transferring the virus (20% of those with COVID-19 are asymptomatic, so better safe than sorry!).


Can I listen to my own music?
Certainly, though please bring headphones so I don't get distracted. Tattooing takes a lot of concentration and our tastes might not gel.


Can I have a hug?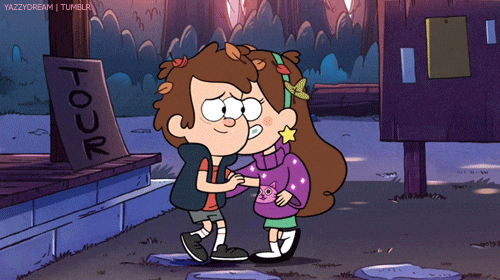 Pre & Post-COVID-19: Getting a tattoo can be an emotional experience! Unless I already know you personally, I will not initiate hugs in order to maintain professionalism. If the moment takes you, it's okay…just don't make it awkward, alright? 😛
During COVID-19 Outbreak: …No. 🙁
Have a question that hasn't been answered here? Please email me via the Contact Page.