Please read this page before contacting me in case your question has already been answered.
Services
Can I have a tattoo without paying for a consultation?
If you already have your own design prepared and definitely sure you want it done, then yes, you can book an appointment without the consultation. The initial service covers time spent discussing and designing your tattoo, so if you need my input then you will need to pay the small fee for my time.
If I need to cancel my appointment, can I get my booking fee back?
No, as it is a non-refundable deposit. If you contact me within 48 hours then you can re-schedule your appointment at no extra cost, otherwise your booking fee will be lost and you will have to pay it again upon your next appointment.
How much do you charge?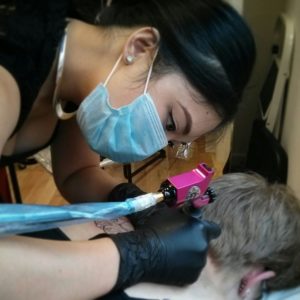 Minimum charge of £40.
The Consultation and Design process is £30 for clients who are sure they want a tattoo and wish to have a bespoke design made for them. We will discuss the quote at the end of the session.
Temporary Tattoos incur an additional £30 for the Design process, which can be deducted from the real tattoo fee, if a session is booked within 14 days. The extra fee is to pay for my time, should the client decide not to get a real tattoo.
Please email me for quotes and to book an appointment.
Do you take credit/debit cards?
Cash-only for deposits and in-store purchases.
Card payments are available for services over £50 (Visa/VPay/Mastercard/Maestro/American Express).
Please withdraw the amount needed before attending your appointment.
Is there an age restriction?
Under no circumstances will NAOHOA tattoo anyone below the age of 18 (Tattooing of Minors Act 1969) – even with their parent's permission. All customers are required to show proof of ID.
Do you accept walk-ins?
NAOHOA is currently an Appointment-Only studio due to the bespoke nature of work offered, however, small, generic or text-based work could be done upon arrival and is subject to availability. Despite this, I'd recommend making an appointment to avoid disappointment.
Please respect the fact that even if you walk in and I'm not tattooing someone, it is most likely that I'll be working on a design for a client and may not be available to tattoo you. This is why appointments are preferred so I can organise my time and give my undivided attention to each client.
Walk-in consultations are available during Open Days, which occur twice a month (normally the last Fri/Sat of the month).
I found a design I like from the internet/a book/somewhere else. Can I have that done exactly as it is?
This depends on the design – if it is generic then most likely, yes. If it's another artist's work then I will require their permission for you to use their work in writing (or printed email). Plagiarism is a huge issue within the art community and I will not have a part in it. Alternatively, I can design something for you within a similar style, involving elements that are personal to you, so that it is a unique design that only you will have.
Is there anything you won't tattoo?
• Intimate areas
• Anywhere above the neckline (exceptions: the nape of the neck or behind the ear)
• Soles of the feet
• Grossly offensive material
Please respect that the artist is a fellow human being with their own set of morals and may reject your design idea if she deems it too offensive/insulting/uncomfortable.
Can I have a tattoo done if I'd been drinking the night before?
Clients are asked to avoid alcohol, aspirin and drugs 24 hours prior to their appointment. NAOHOA will not tattoo anyone who appears to be inebriated or under the influence of drugs due to higher risk of the client's safety.
Where can I leave a review?
NAOHOA values your custom and appreciates online reviews to help build a strong reputation. Please use Google, Facebook, Yell or email me your testimonial for the website. Thank you!
Tattoos
Do tattoos hurt?
This depends on the size of your tattoo, where you'll be getting it done and your personal tolerance to pain. Given the variables, it is impossible to accurately gauge how much a tattoo would hurt because everyone is different.
If you'd like to numb the pain in advance, I'd recommend using Emla numbing cream, which can be bought online. You will need to clean, shave and apply cream to the area at least one hour prior to your tattoo.
How do I look after the tattoo afterwards?
Please visit the Aftercare Advice page for in-depth advice on caring for your tattoo. You will also receive an Aftercare Guide card in your gift bag if you're a first-time NAOHOA customer.
There are bits falling off! Is this normal?
When the tattoo is healing, it is inevitable that parts of it will flake off as a new layer of skin is produced. This is completely normal, so try not to worry about it. Keep the area clean and moisturised and avoid scratching it or picking the scabs. Refer to the Aftercare Advice page for more info.
Will it fade a lot?
Generally, tattoos tend to fade ~40% after healing depending on the ink used, the individual's skin type and level of aftercare treatment, so don't be too alarmed if this happens. Lighter colours (e.g. white, pastel colours) tend to fade quicker and more easily than darker colours (i.e. black), especially when exposed to UV rays (sun light). It is therefore advised that sun cream (minimum 30SPF) is used after your tattoo is healed to protect its colour. It is not uncommon for people to come back after several years for a touch-up to compensate for fading.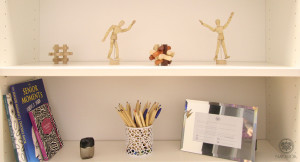 I'm scared! Can I bring a friend?
NAOHOA totally understands that getting a tattoo is a big step for most people and that it's nice to have someone around for support. There is a space for one guest to sit with you, but due to space restrictions and risks of distraction, please avoid bringing groups in. I am happy to accommodate you and one additional friend or partner but please be respectful of the craft and the level of concentration required. Individuals or groups that cause excessive ruckus will be asked to leave.
There are reading, puzzle, colouring and doodle books available for your +1 and you're both entitled to complimentary beverages by Waterloo Teas and Illy during your stay.
Have a question that hasn't been answered here? Please email me via the Contact Page.