NAOHOA is an appointment-only studio, which means walk-ins and short-notice appointment are not accepted.
If you're wondering whether you need a Consultation or not, read ahead!
---
Bespoke Tattoo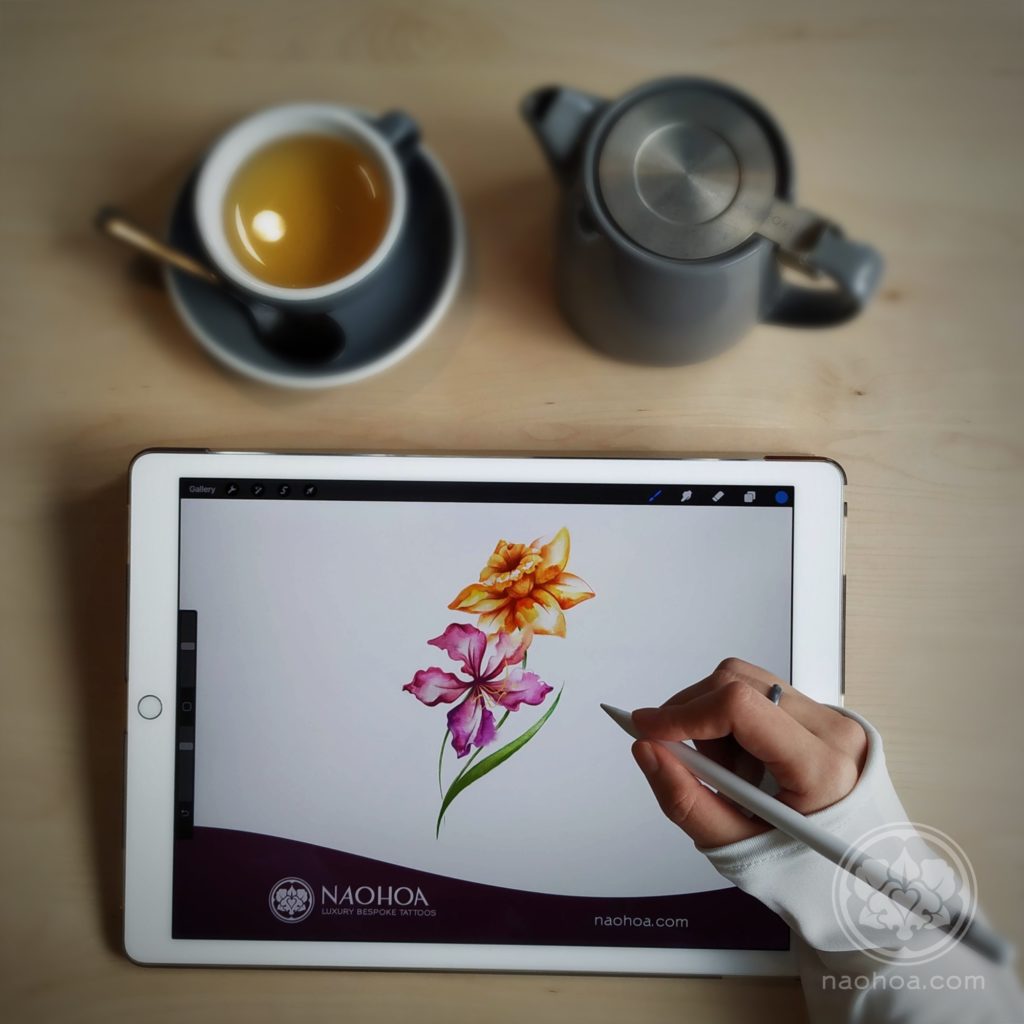 If you want to talk to me about your tattoo 1:1 and design a piece together, then you'll need to book a Consultation. I'll answer general questions via email or Instagram DM's if they're not already covered in FAQ's, but anything about the piece you want designed (and estimate of cost) will be covered during your Consultation.
There is a £15 fee for up to 30mins of 1:1 time and zero pressure to continue, should you decide that we're not a good fit or you've changed your mind on the tattoo. This is non-refundable and won't be deducted at the end of your tattoo (only your Deposit and Booking Fee will be).
The full process is described in this post.
I accept 20 people at a time for bespoke pieces and announce when books reopen via Instagram, Facebook and the Mailing List. Please either keep tabs on those accounts or sign up to find out when they re-open instead of asking me directly. I generally aim to reopen my books every 2-4 months, depending on the complexity of the work I get in each batch.
---
Flash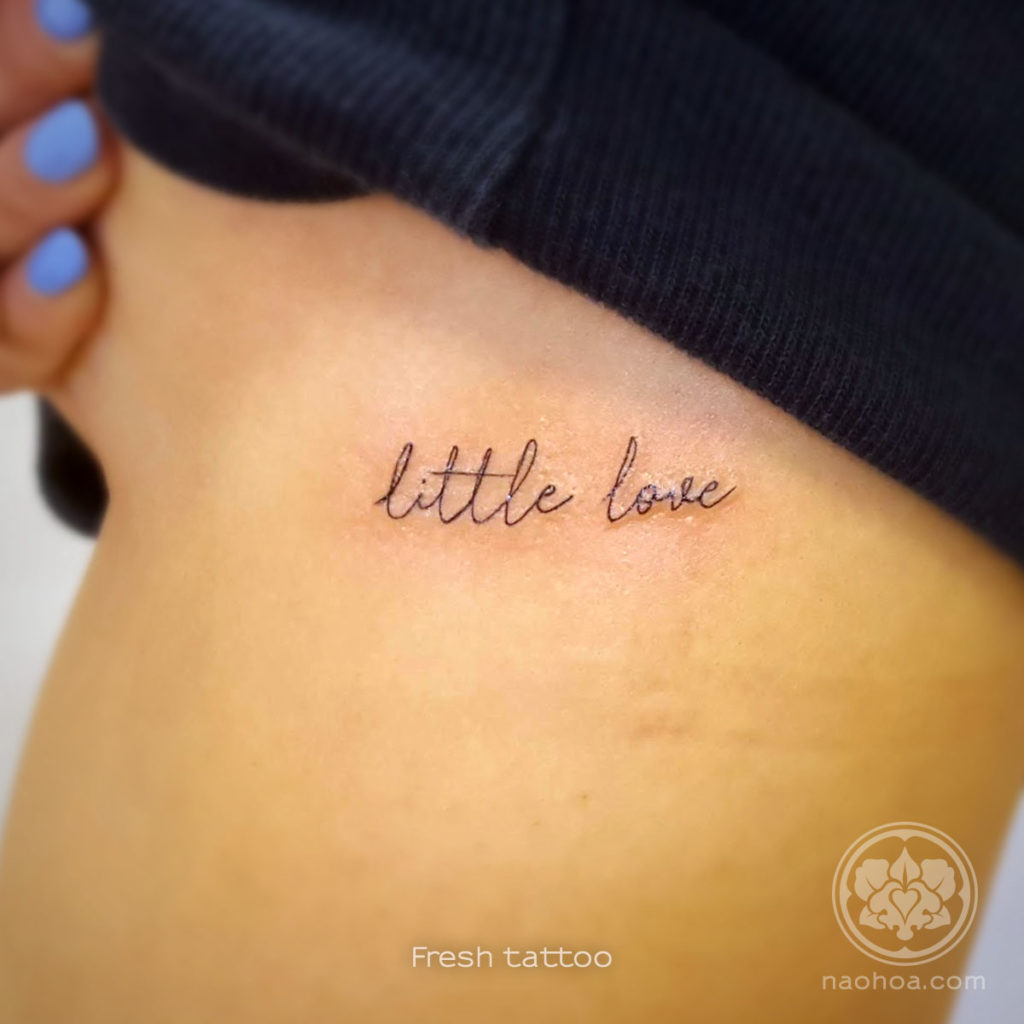 'Flash' is pre-designed art that is ready to tattoo without any amendments.
The following count as Flash:
Pieces on my Designs page or IG Story Highlights labelled, 'Flash'
Your own art (as-is – no alterations from me)
Pieces by other artists you've either purchased or gained permission to use their work (I'll need a screenshot of the interaction as proof). This includes photography.
Photos you've taken or are from royalty-free websites, such as Unsplash.
Generic shapes such as hearts or stars.
Script* (writing or numbers). Can be your own handwriting or using a font.
Every request for Flash will need to include the following information:
Subject(s)
Images to help explain what you're after
Sizing (cm)
Location (where on the body you want to be tattoo'ed)
Proof of purchase/permission (if applicable)
Font (if applicable)
When ready, please email me via info (at) naohoa.com, then I'll send you the Booking Link if it is suitable to ink. Any DM's requesting Flash will be sent this page to request an email.
You don't need a Consultation for Flash pieces and will be able to book a tattoo appointment whenever I'm next available (via the Booking Link).
* for Script pieces, please send me the exact word/phrase/numbers. You can use the 'Sample' function on DaFont.com to see how it looks in different fonts and send me a screenshot (including the name of the font).
…generally-speaking, I don't do names unless it's of a family member. 🙈 I've swayed with initials in the past, but I'm sure you know the stereotype by now. Proceed at your own risk. 😬💔
---
Useful Blog Posts:
---
I'm available to contact via Instagram DM's for general chats, but prefer serious tattoo enquiries via email, as my DM's get flooded quickly and are harder to keep track of.
***Please don't send the same message over both platforms or message my personal accounts for tattoo enquiries.***
I do not favour friends or family over regular clients. Everyone's treated the same and will need to email my business account for tattoo work and wait the same amount of time.
This may all seem quite strict, but it's all to reduce time needed for me to respond and process things. The less time I spend answering the same questions or trying to tease out more info, the more I'll have to work on designs and tattoos, thus see to you sooner. 🙂
Thanks and I look forward to meeting you!
Naomi xxx