In the tattoo world, our skin is our canvas, Naturally, we all have different tones of said canvas, which can affect how colour tattoos appear after healing. It also influences what colours compliment us and which ones will be less flattering, but that's a post for another time.
.

Here's a mandala I designed for this blog post: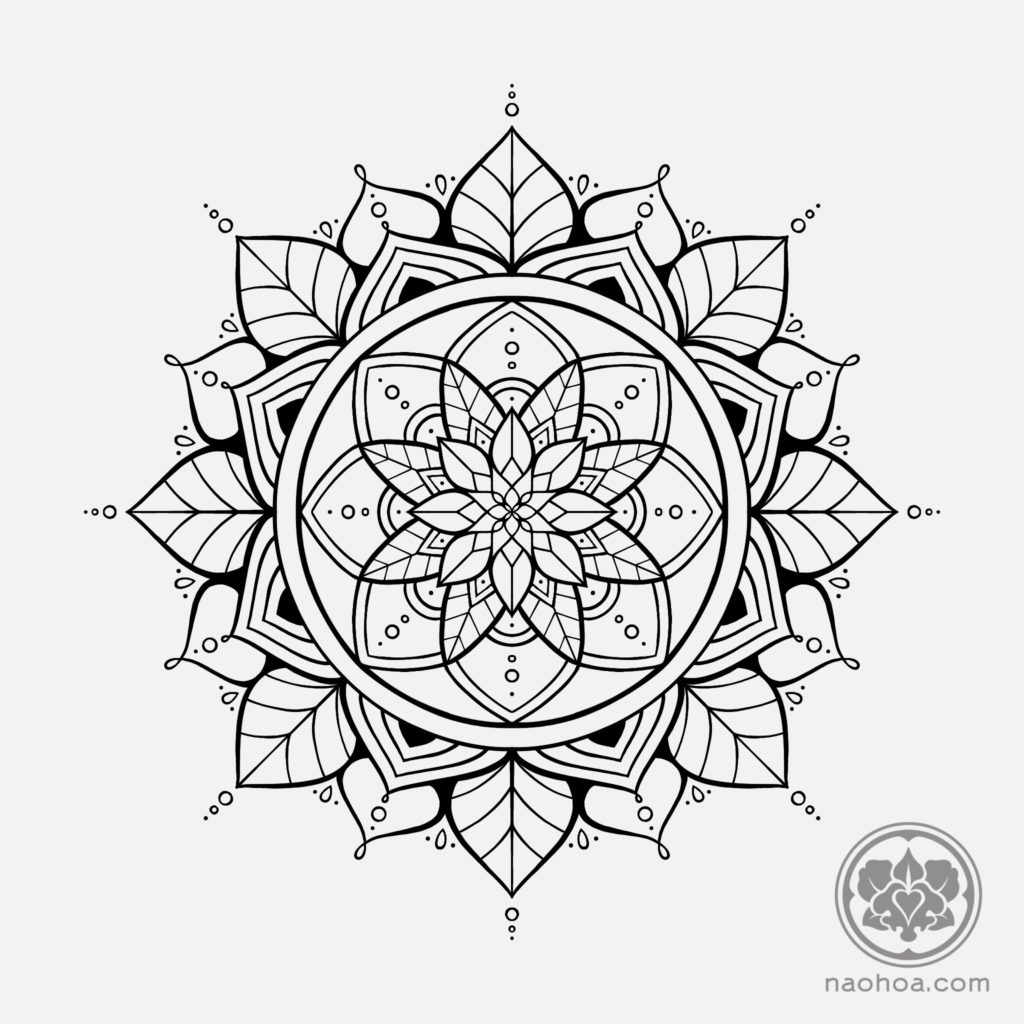 .
Here it is, placed on top of a spectrum of different skintones: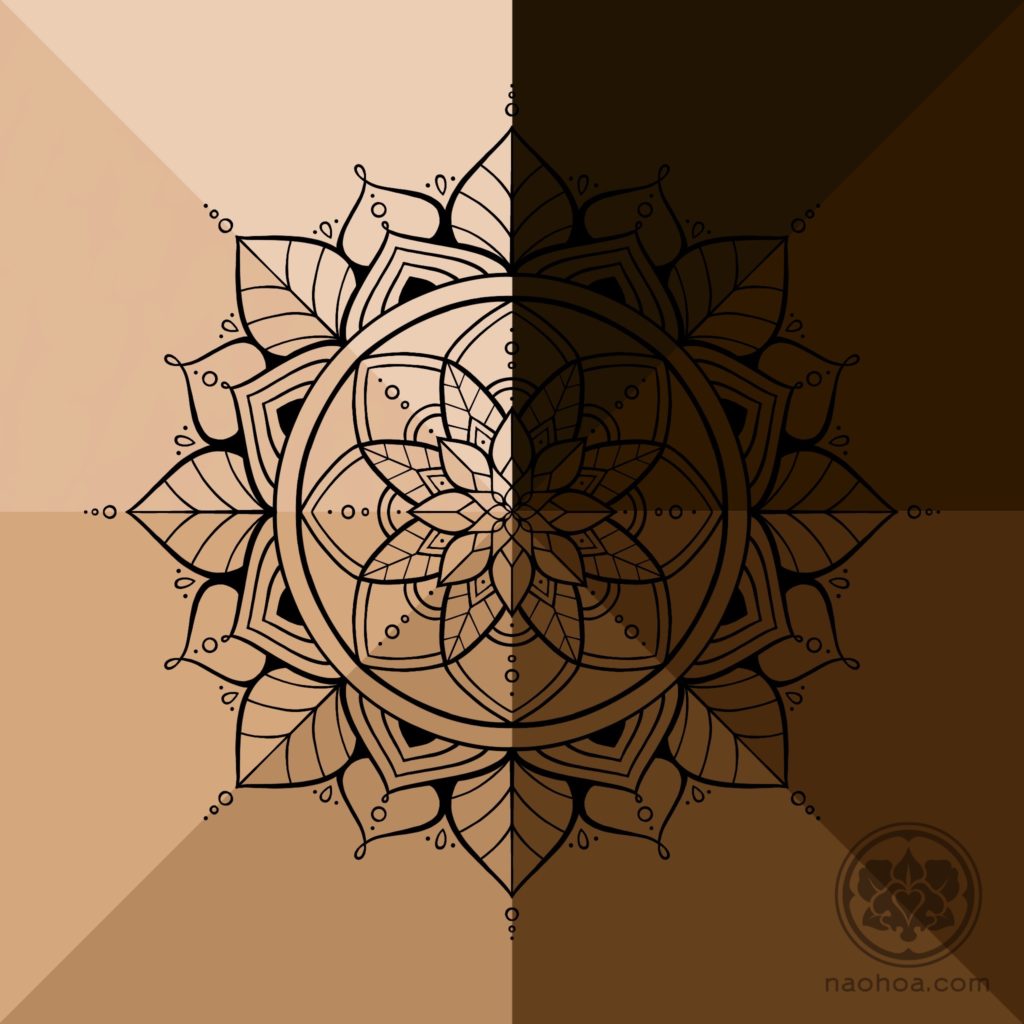 As you can see, the lighter the skin tone, the easier it is to distinguish the lines (when using black ink). The lines appear more subtle on darker skin tones,
.
Here it is after adding colour on top, so you can see how it looks before skin tone plays its role: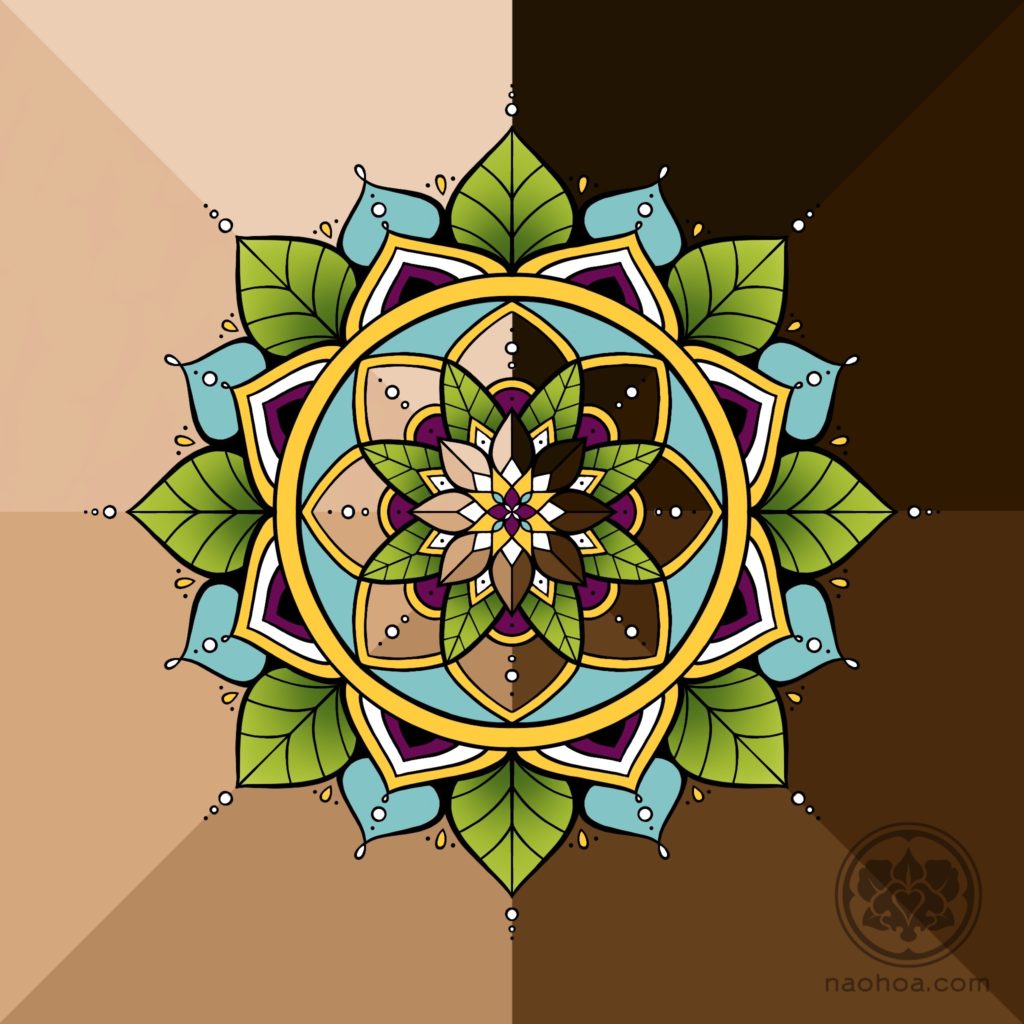 .
…and again after tweaking settings to mimic how the same colours would be taken by the various skin types: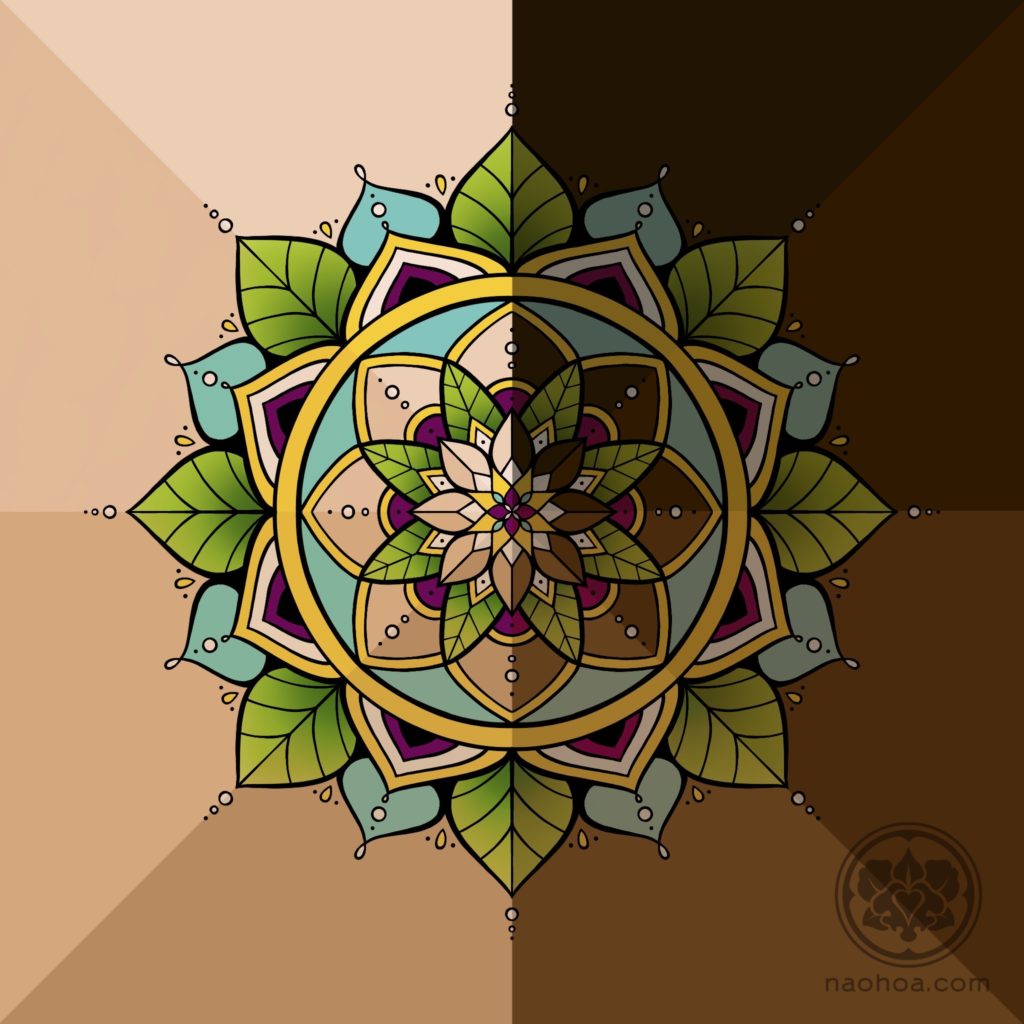 As you can see, the ink takes on an overlay of the skin's base colour, which alters the appearance of the image compared to when it was 'raw'. There's no right or wrong here, just biology, and it's all beautiful and valid. 💗
.
I'll put my hands up and admit that I've not tattooed on black skin, purely because I haven't been approached by a client who wants one yet (like many of us, there's always that, 'someday!'), so this demonstration is based on estimates and I'll update the post when I have photos.
.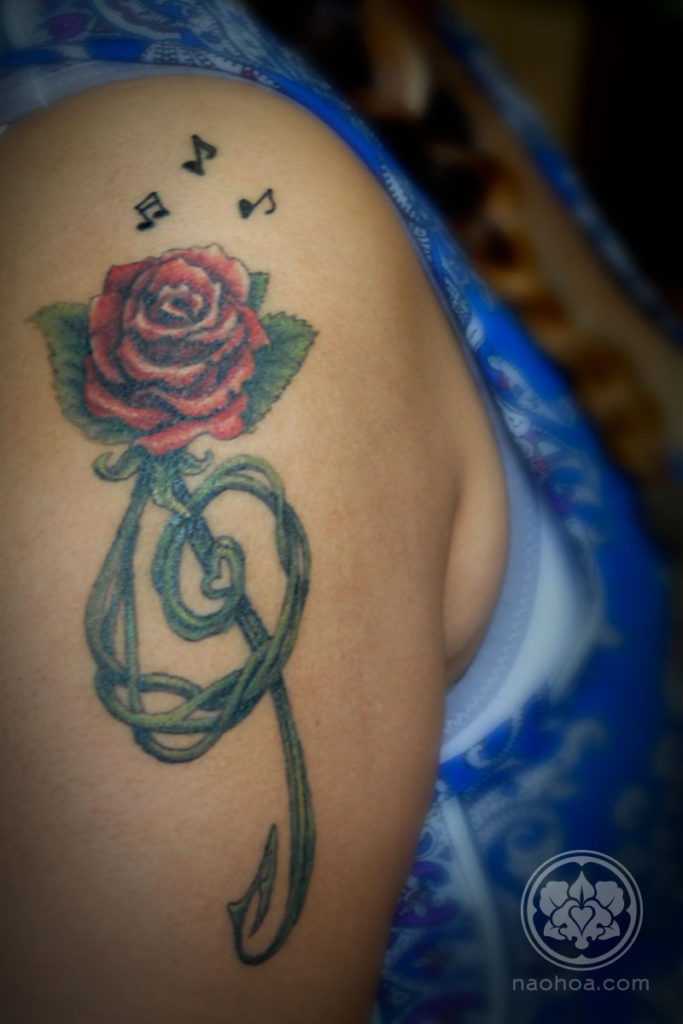 In the meantime, here's a throwback to my first ever attempt of a colour tattoo (on a human!) when I launched in 2015. Many thanks to Sheila who trusted me with this piece~ As you can see, the colours are still bright after healing in her mid-brown skin. The other pieces I've done on darker skin tones were black and grey, so less relevant to this post. Would it be helpful if I composed a gallery of tattoos on darker skin? Let me know via email or social media!
.
There are many myths around tattooing darker skin, usually with the goal of avoiding doing so. I wouldn't be surprised if that was down to racism, and you know how I feel about that.
All I'll say is: the darker your skin, the more subtle your tattoo will look. Colours will take on your skin tone as it literally becomes part of you, and that's a beautiful thing – please don't be disappointed with the colour shift. We'll work together in making the design work for you, such as increasing the contrast or mixing it up with bold lines for greater impact. As I gain more first-hand experience, I'll add to this post with more info and photos.
.
For useful resources to help understand and help the BLM (Black Lives Matter) movement can be found in my blog post from earlier this month: https://www.naohoa.com/black-lives-matter/ 🖤
.

Ready to Book a Consultation?