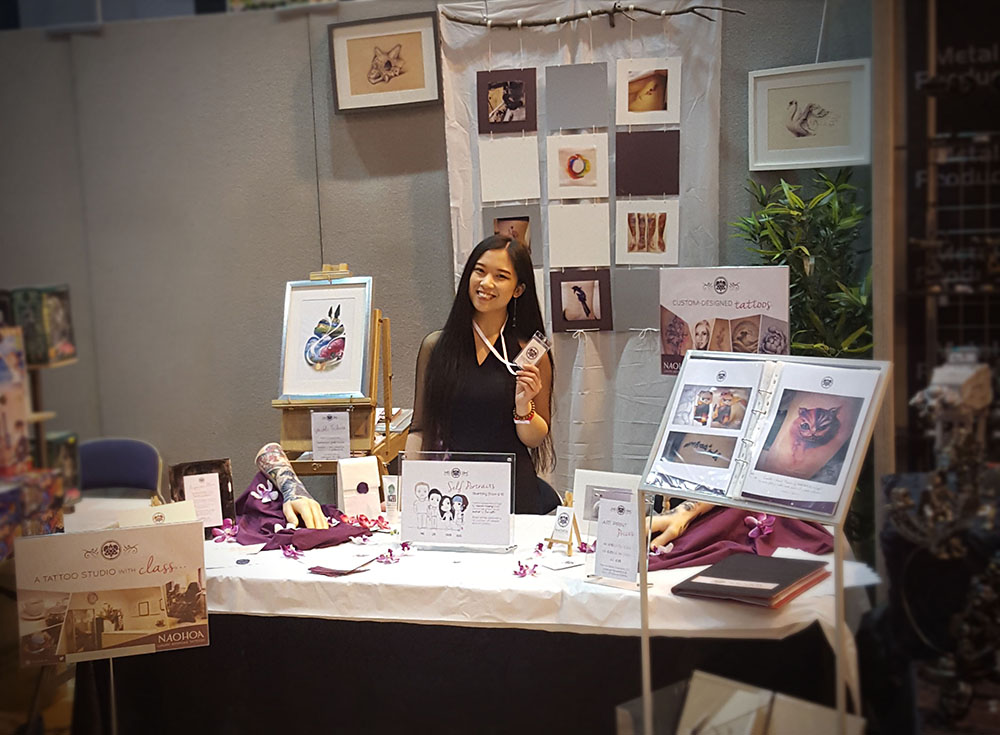 Hi, folks!
A quick announcement to say that, after a fantastic weekend in May, I'll be at Comic Con again on 22-23rd September at Motorpoint Arena, Cardiff.
Pretty much the same deal as last time, where I'll be around all day to chat to you in person, so feel free to swing by and say hey~ 😀 I'm conscious that there were big queues last time with many of you waiting very patiently, so I think for this one, I'll suggest booking an appointment with me at the studio for a longer chat (or video call, if you'll be travelling from afar), to save people waiting for too long. Sound fair?
Unfortunately, I won't be selling customised portraits this time round, but signed art prints will still be available, and it'll be the only place where you can buy 2 for £20 (saving £5).
Will I finish the Ghibli Tribute in time? 😱 With running the business and being in the intense NatWest Accelerator course, I'll admit, I'm finding it hard to keep everything in check, but I'll try my best to get the print ready to sell on the day, as many of you were interested last time. If you'd like to follow its progress, Instagram is the best place to find me, as I often share Live Stories of what I'm up to (they're quicker and easier than arranging posts).
Thanks for reading and I look forward to meeting you soon!
Naomi xxx