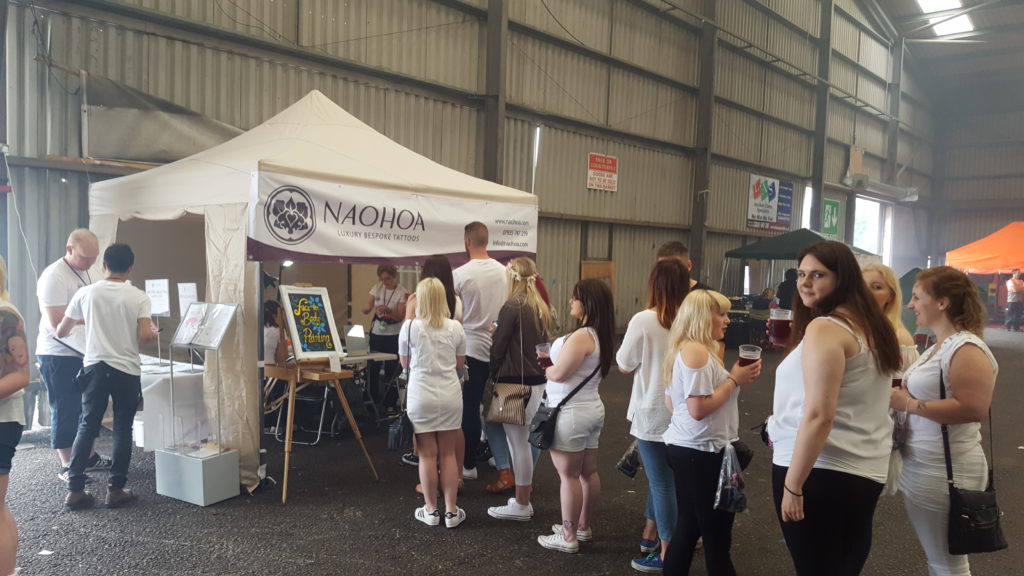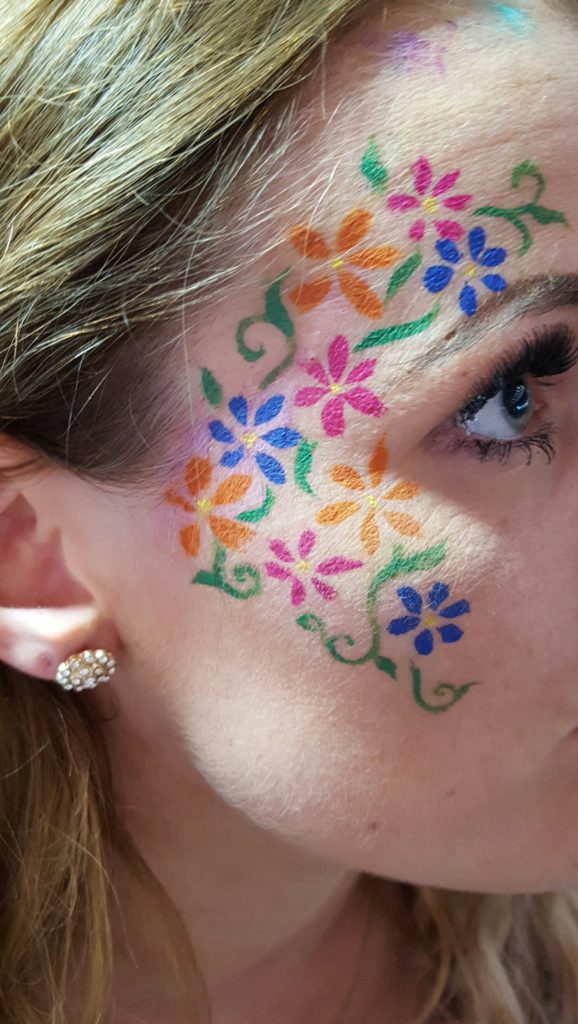 It's always fun to see what life throws at you. 🙂 Recently, I was approached to work at The Color Festival (Cardiff) as a face painter. I hadn't thought of that route before but figured it could be an interesting way to raise awareness of NAOHOA to a large crowd in a short space of time.
 Never one to shy from a challenge, I gave it my all and by the end of the week I had a fully-functioning stall with original designs, newly-printed marketing material and a queue of people waiting to be painted by me and my team.
Many lessons were learnt (which I'll apply to future events), the clients were lovely and I'm so utterly proud of the team for banding together so that things ran as smoothly as possible.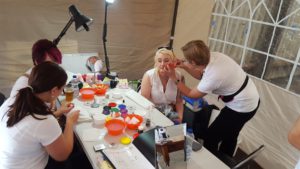 The event itself was utterly packed and we were working non-stop from 2:30-11:30pm! I managed one loo break and ate a piece of chicken as breaks, haha. Many thanks to those of you who waited patiently to see us – queuing for as long as an hour to get painted! Always a joy to see happy clients skip away afterwards. 🙂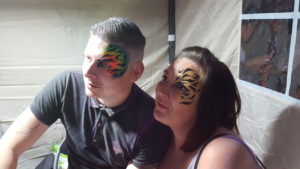 Last but not least, congratulations to James Cannon for winning the Facebook prize! He'll be treated to a Consultation and 1hr of tattooing with me, worth £100. 🙂
—————–
The whole thing has made me think about offering these skills for special events – in or out of the studio.
Are you a festival organiser looking for a face/body painter? Please get in touch!
Stay tuned on my social media pages to get sneak peeks on updates. 😉
Until then….keep rockin'!
Naomi xxx