Hi everyone~!
Since NAOHOA began in 2015, you've had the option to donate £1 for every hour of tattooing towards three charities: Mind, British Dyslexia Association and British Red Cross (…or none at all!). This is taken from the company's profits, so there is no change to your bill.
The first two are close to my heart (due to my own experiences) and BRC served as an 'all-rounder' to give you a broader option. However, homelessness is something I've long felt strongly about and after watching Cardiff: Living On The Streets, I learnt about the local charity, Huggard.

Huggard is a Cardiff-based charity that helps homeless individuals have a safe place to sleep, eat and bathe. Training is available so they are better equipped to find work and some can gradually earn their own place of residency via the charity's affiliates.
Due to the nature of their efforts, I will be switching out BRC for Huggard from 1st March 2017. BRC is a huge organisation with support from all over the nation and personally, I'd rather help a smaller charity through my work that has a positive impact on the community I'm in.
If you feel compelled to donate to BRC after the change, you can do so directly by clicking on this link. 🙂

Easy Ways to Help the Homeless
Here are some ideas, including things I do when I'm out and about. If you have more suggestions, please comment below or tag me in your response on social media!
Give change or donate to a charity that can help.

Buy a beverage and/or food.

Many stores do affordable Meal Deals and restaurants/cafes can prepare food to go.
Waitrose give free tea/coffee to customers with a Membership Card, which are free to obtain. If I pass by one, I normally claim a free tea and give it to the nearest homeless person I see (especially during Winter). Don't forget the milk, sugar and stirrers!

If you spot a homeless woman, kindly ask if she needs sanitary products and offer to buy some for her.

This is an issue most people overlook – here's a short video of interviews with women in NYC speaking honestly about having their periods whilst sleeping rough.
Ideally, a Menstrual Cup would be more useful, as they can be reused (worn up to 8hrs a time and last up to 10 years*!). Mooncup is the leading brand (Size A for women who have given birth naturally / Size B for those who haven't).

Have a voucher you're unlikely to use?

Offer it, if you think it'll be helpful to them (e.g. meal deals).

Have a friendly chat. 🙂
* depending on the brand and flow.

Can't Wait?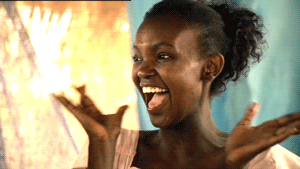 Here are the direct links to all of the charities, should you want to help now!