Religious or not, most of us get swept away with Christmas cheer – but how can we continue celebrating whilst being mindful of our beautiful blue planet? Read on for simple ways we can alter our habits and perception for a merry Christmas, without the guilt of a carbon footprint a yeti would gawk at.

Rethink the Word 'Gift'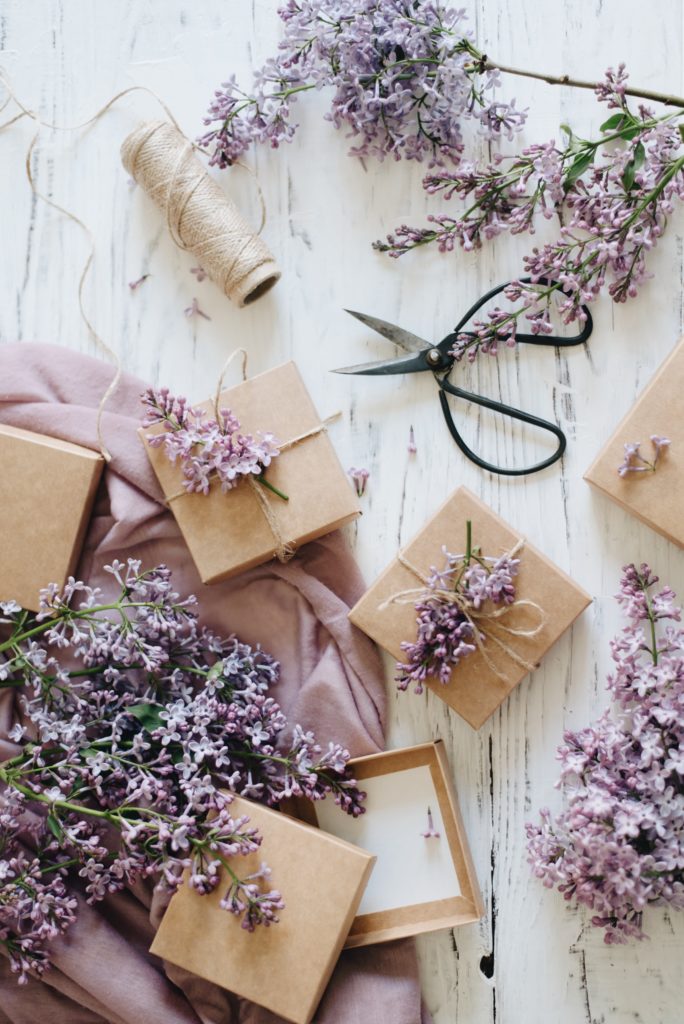 When we think 'gift', the same image normally comes to mind. Something that's tangible and wrapped with a pretty bow. However, not all presents need be physical. Here are some examples:
---
Experiences
What's the thing they've always wanted to do but never got round to doing? Visit an attraction? See a show? Take a class*? Get a tattoo? *cough* How about purchasing a Gift Certificate so they can tick something off their bucket list? 'Cause let's face it: more socks are never on anyone's bucket list…or any wish list for that matter!
---
Time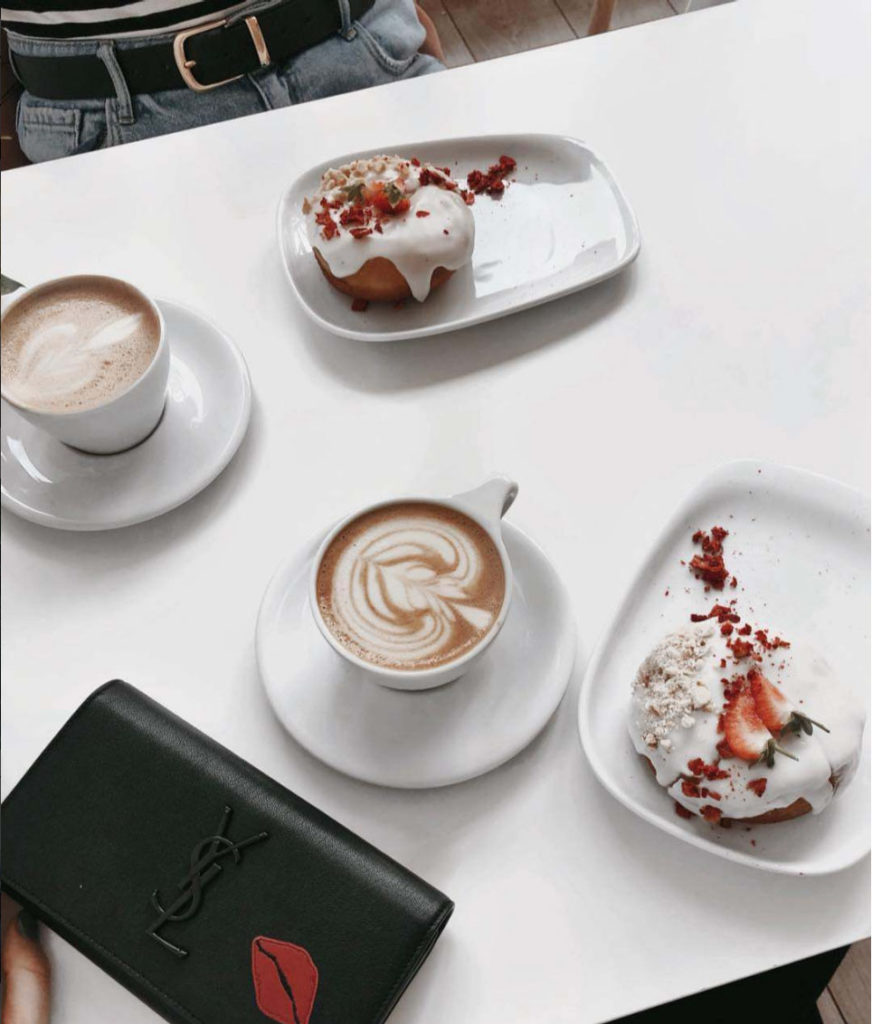 From a coffee date to helping move house; you choose how much time you're willing to give. Time is a precious commodity and I find the older we get, the less we have (until retirement years, at least). Use the opportunity to revive old friendships and strengthen ones that have weathered the stormiest of weathers. You may find that you cherish those moments far more than a material gift ever could.
---
Handmade
Let's get real: Who doesn't love receiving cake at any time of the year? Cakes, cookies or something savoury – Pinterest is overloaded with ideas and recipes. If you're a dab hand at things like knitting or crocheting, you could make plushies or accessories instead.
---
Repurposed
Wanna get crafty? Give unwanted items a new lease of life that would be useful or decorative in any home. From hampers made of plastic bags, simple but elegant flower vases, or custom coasters, there are blogs all over the internet where budding creators share their knowledge. Again, many can be found via Pinterest (search for 'upcycle').
* I bought some lessons for myself via Udemy** on Black Friday and can't wait to try them!
** Not a sponsored post. Just sharing the love. 🙂
---
Support Local Businesses
Naturally, I'm biased here. 😉 However, when you buy locally, from owners whose livelihood relies solely on lovely people appreciating our skills and/or products, it really does make our day. We spend all our energy in something we hope others will acknowledge and you buying from us ensures we can cover the rent, bills, food and gosh, maybe even a treat for ourselves!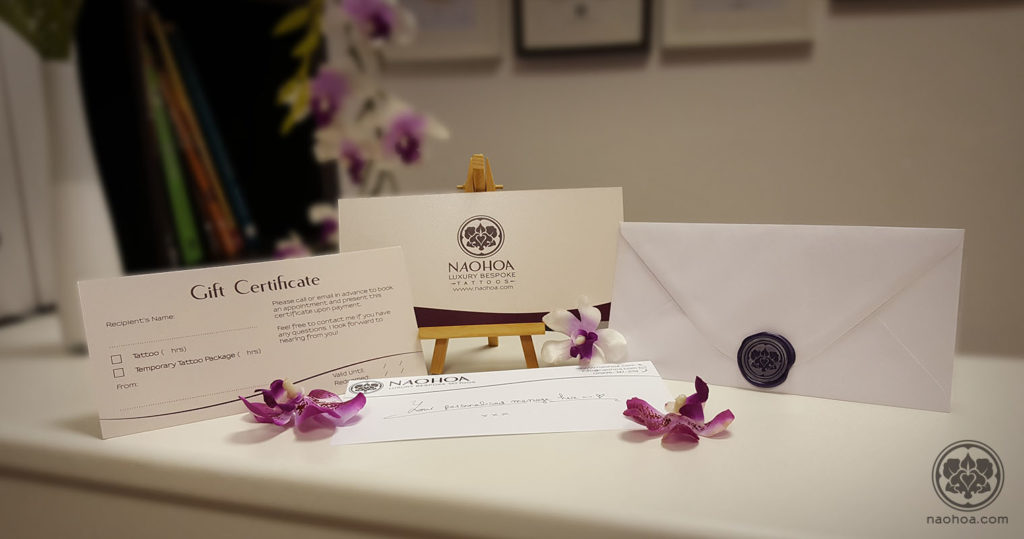 Personally, it's taken me over three years to get to a stage where the thought of buying a coffee and slice of cake doesn't riddle me with anxiety…and that's all thanks to the accumulative efforts of me showing up and you guys spreading the word. Our businesses can't survive without you and our spirits would surely sink if we had to give it up.
---
Wrap Responsibly
Need ideas on ways to wrap your pressies, without the traditional wrapping paper that can't always be recycled? Try these on for size…
---
Reusing Existing Paper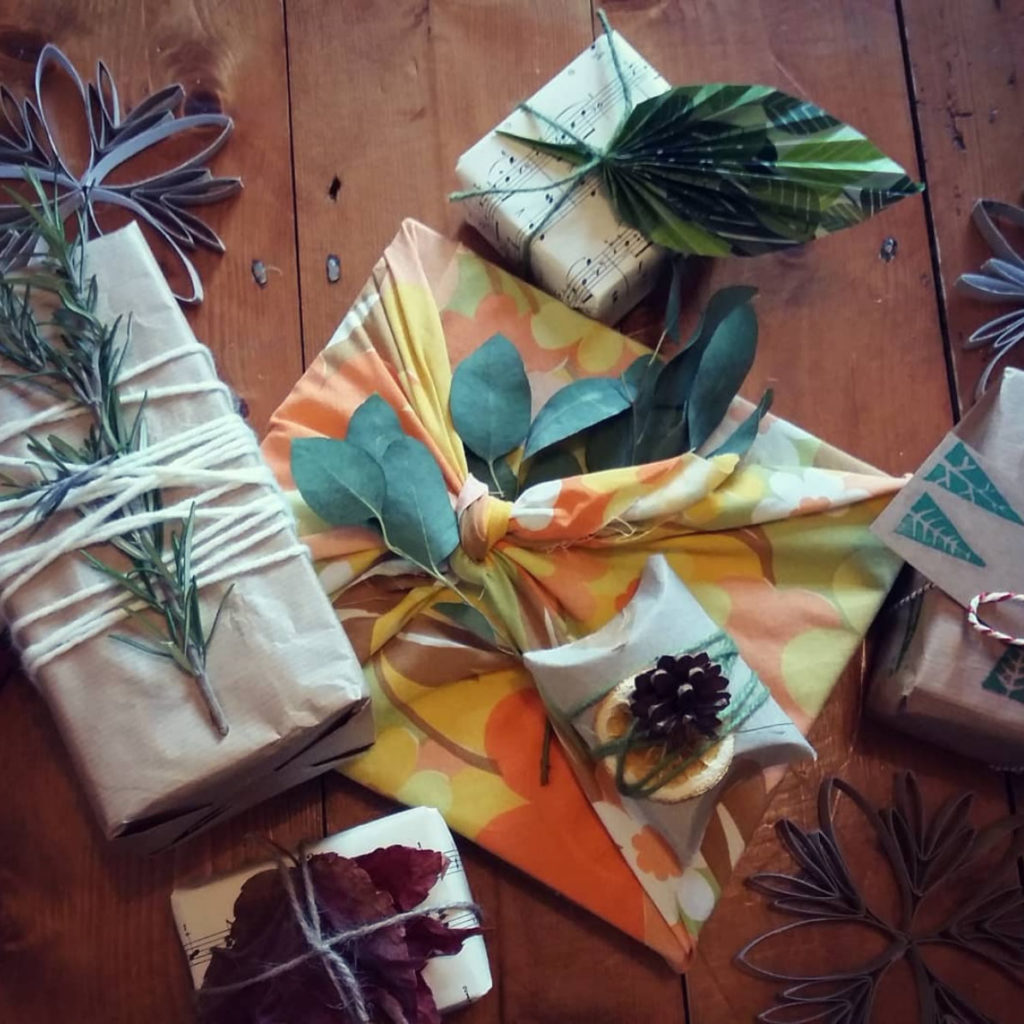 Cardiff's very own Green Squirrel community recently held a workshop, where they reused all sorts of materials to present their gifts. Parcel paper, scarves, twine, foliage…even loo roll! Spark your creativity and give something truly unique by trying a different approach this year.
---
Furoshiki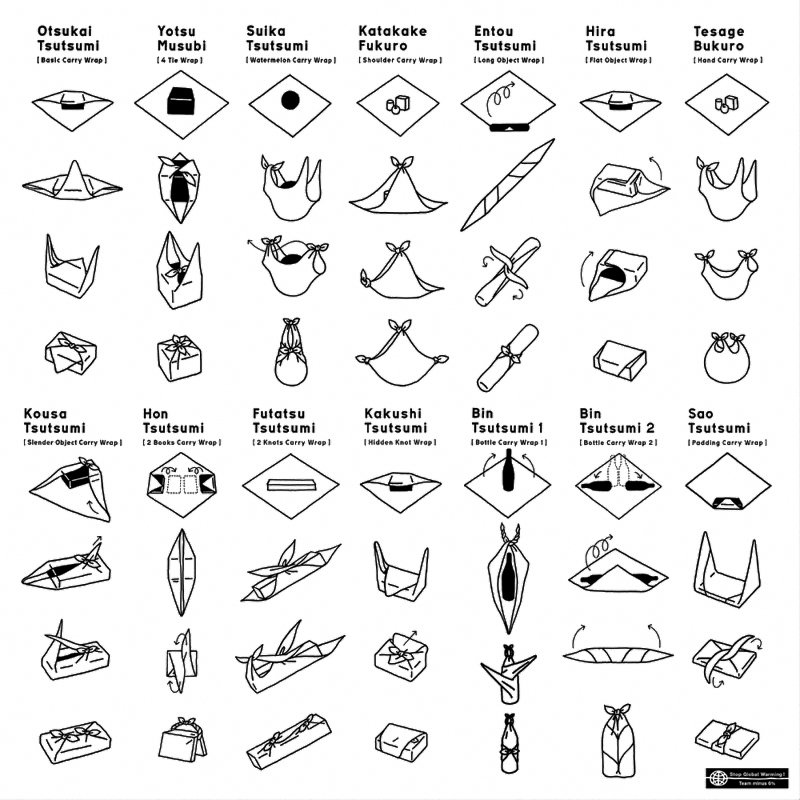 The long-established art of folding objects with cloth has been used in Japan for may years, gaining mainstream attention more recently with the wave of people choosing sustainable living over cheap convenience.
---
Upcycle Leftover Tubs
Every year, someone is guaranteed to give you a box of chocolates or biscuits for Christmas. Is this a British thing? I swear it's almost compulsory to have a family tin of something, regardless of whether you have kids or not. Either way, thanks to this fabbo blogger, you can magic a tacky-looking tub into something super cute (or chic, depending what finish you go for).
---
Shop at Zero Waste Stores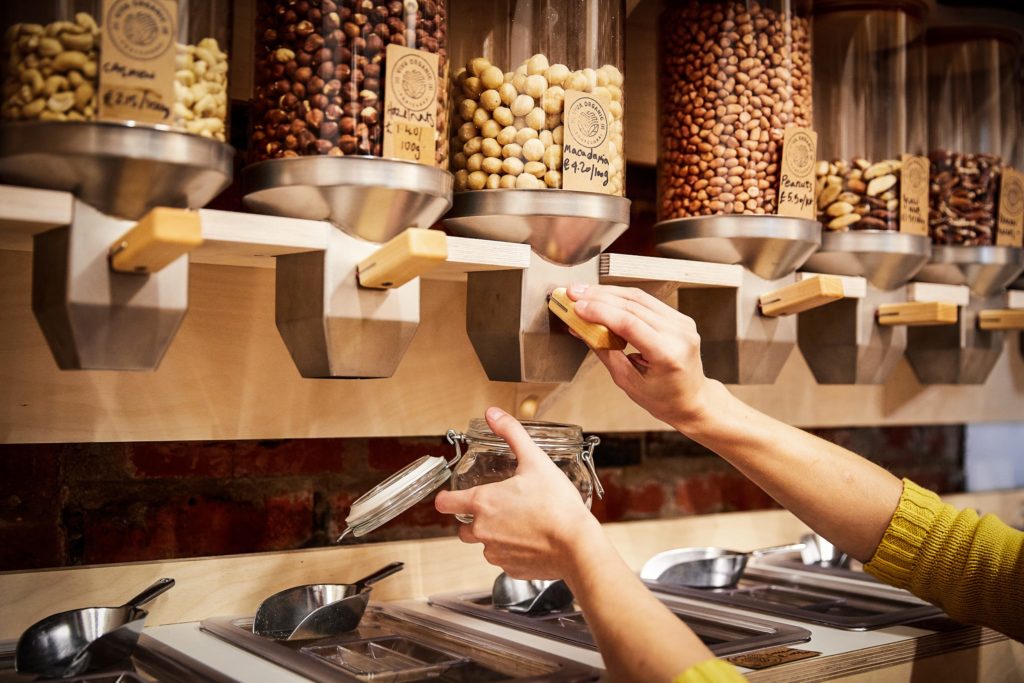 If you're lucky enough to live in a city that has a zero-waste store (like we are now, thanks to Viva Organic, Iechyd Da @CF14 and Ripple Living), they'll normally stock all sorts of goods that can be bought as gifts (e.g. handmade soap or reusable cosmetic pads). Check them out! You'll be doing extra do-goodery by supporting local business whilst helping the planet. 💚
---
Consider an Alternative Advent Calendar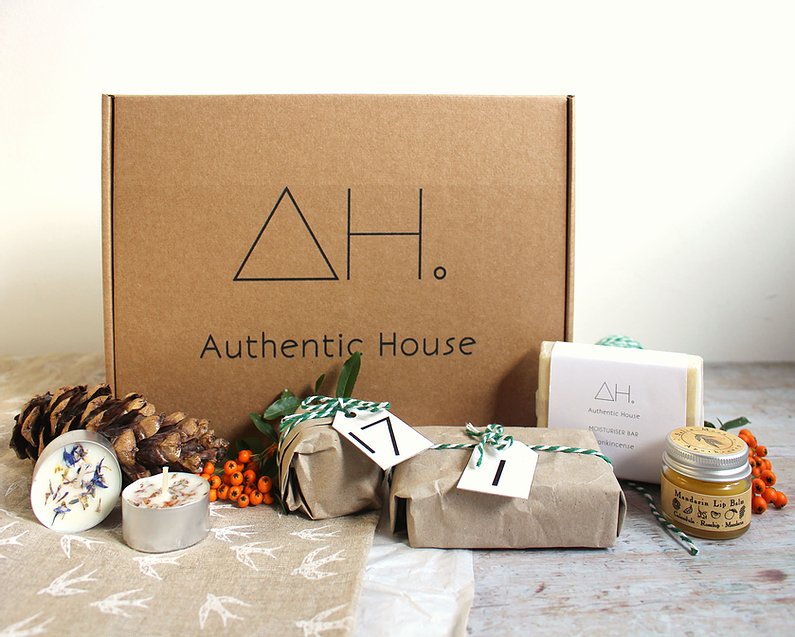 Recently, I purchased an advent calendar from Authentic House, which promotes sustainable living in an easy subscription box that's delivered straight to your door. Each day, you can unravel an item that can either help you swap habits for more eco-friendly ones (such as replacing cling film with beeswax wraps), or an ethical treat for yourself, such as handmade lip balm made by a local producer. The one pictured above was a limited edition piece I bought for a friend as a wedding gift for her and her family. 🙂
…this way, every day leading up to Christmas can feel like…well, Christmas! 🎄

That's all from me! Thanks so much for reading and I hope you have a very Merry Christmas. 😚💕
Naomi xxx
Updated: 30/11/2020