From day one, clients here have had the option to donate £1 per hour of tattooing towards one of three charities. This is my way of giving back via something I'd do anyway…because why not? 🙂
The cost comes out of the company's profits, so you needn't spend more.
Within the first three years of business, £359 has been raised via NAOHOA directly, with a further £900+ through multiple fundraisers.

Here are your options when getting inked at NAOHOA:
The above post already explains my personal 'why'. It's really amazing how much one's state of mind can affect their view on others, the world and most critically, themselves. It can be a choking, all-encompassing reality that halts us from reaching our true potential. Those who are fortunate not to experience mental health problems may find it difficult to conceive, but it really does feel as melodramatic as it sounds! Although I'm not a qualified therapist by any means, I'm happy to share advice and techniques I learned throughout my journey if it'll help others, and of course, part with some of my profits to nudge the cause along.
If you're suffering from a mental illness, please seek help – whether it's through friends, family or professionals. CBT (Cognitive Behavioural Therapy) changed my life and I highly recommend it.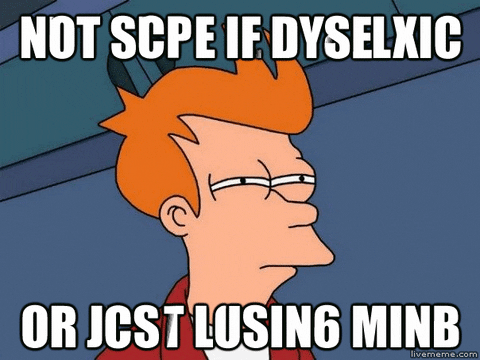 This, again, is for a personal reason. Feeling quietly frustrated throughout my life for feeling like there was a big block in my brain was debilitating. Undiagnosed learning difficulties can have a knock-on effect to not only grades, but confidence, self-esteem and self-worth, which can have a lasting impact on their lives until properly confronted. Being a high-achiever from a strict background, the external pressure to to well, paired with discrimination towards those with disabilities made me hide my struggles and suffer in silence.
Kara Tointon's BBC Documentary, "Don't Call Me Stupid", was the thing that opened my eyes and made me pursue a formal dyslexia assessment in my mid-twenties. The positive result was the closure I needed. I'd hate for other people to struggle with the deep sense of incompetence that's all too common with such cognitive deficits, hence this donation option.
Homelessness in Britain has risen by 169% between 2010-17. I don't think I can express the crises more succinctly than this article from The Guardian, so please give it a read when you have a moment.
Note: Huggard replaced British Red Cross's spot for NAOHOA's third option, as it's a topic I feel strongly about and wanted to support a local charity with fewer international resources.

Other Ways to Give in Everyday Life:
Want to inject some do-goodery into your life but strapped for cash? Donating funds is the most obvious way to help, but if that's too much of a stretch then here are some ideas to get the wheels turning:
Did you know that you can donate to a charity of your choice whilst doing your online shop? eBay has had this built-in based on the seller's preferences, but you can also give via Amazon via this link: http://smile.amazon.co.uk
.

Facebook Birthday Donations

Instead of accepting gifts for your birthday, how about setting up a donation pot to your favourite charity? Said charity will need to know this function exists in order to register themselves, so options aren't quite as vast as other platforms, but it's lovely way to offer support nonetheless.
.

If you shop via Quidco, you'll get cashback (don't ask me how – I don't understand it either). The percentage varies for every store, (normally 2-10%), but those tiny trickles of pennies eventually add up, and you can donate them to a cause of your choice…given that it's from purchases you were going to make anyway, it's basically free money, right?
.

[insert stat here]. This one is less of an 'every day' thing and requires setting time aside, but that's nothing compared to saving a life. If you're healthy enough to pass their criteria, how about going under a different needle for the greater good? Then finish with a very British treat of tea and biscuits. Splendid!
.

Volunteer Your Time and/or Skills

Homeless shelters, care homes, community centres…is there a local event you can help out with? Or perhaps you have a skill you can use to help upkeep said charities, or teach to others and donate proceeds to a charity of your choice.

NAOHOA has donated to various charity fundraisers, such as Railway Children, Sophie's Wish and Manchester Tattoo Appeal. More recently, a whopping £800 of tattoo time was raised for Ripple's Kickstarter Campaign. Thanks to our collective efforts, Cardiff will be one step closer to living consciously through zero-waste shopping, whilst supporting local businesses.
.

Live Consciously

People aren't the only ones who need aid – our planet is suffering too. What everyday habits can you change to be more eco-friendly? More often than not, this results in saving money (and space!) too, so it's a win-win situation all round~ 🌍💚
.

Reach Out

So many of us suffer in silence. Ever wonder how a friend or family member is doing, but neglect to actually let them know you're thinking of them? Reach out. Ping a text, make a phone call, catch up over coffee…social media alone isn't enough to maintain true relationships.
.

Get Crafty

Are you a dab hand at making stuff? From crocheted comfort toys and tiny knitted hats for premature babies, to knitted boobs for breast cancer survivors, there are plenty of charities out there that rely on volunteers to equip their patients for a better quality of life. Patterns/instructions are normally free, along with detailed requirements to ensure nothing goes to waste (due to safety concerns). What will be your next project?
.

Pay it Forward

Whether it's buying an extra coffee for the person served after you, or giving meal deals to the homeless, these tiny acts of kindness are bound to bring a smile. If you don't want to spend anything extra, how about exchanging store loyalty points for something someone else would find useful?
.

Simplify & Donate

Those of you who follow my personal Instagram account will know that (besides obsessing over food) I'm on a [very slow] journey towards minimalism. This, teamed with eco-friendly lifestyle choices has left me with a lot of unwanted or needed items, which was then either sold, repurposed or given away. One example is making sanitary bundles for homeless women, which I gave out after switching to reusable alternatives. Win-win!