In July 2018, an ambitious Kickstarter campaign to raise £30k in 13 days began. Its mission? To open Cardiff's first zero-waste store.
(Spoiler Alert: They totally nailed it, and NAOHOA helped raise over £800 towards it by donating tattoo Gift Certificates) .
Climate change and our impact on the planet has been firmly in our minds over the past few years – particularly after the boom of Blue Planet II's release in 2017 . Since then, many of us have tried switching to more eco-friendly alternatives such as shampoo bars, bringing flasks to cafes or switching to bamboo toothbrushes. Many bars and restaurants have replaced plastic straws with paper ones, or scrap the use of them altogether.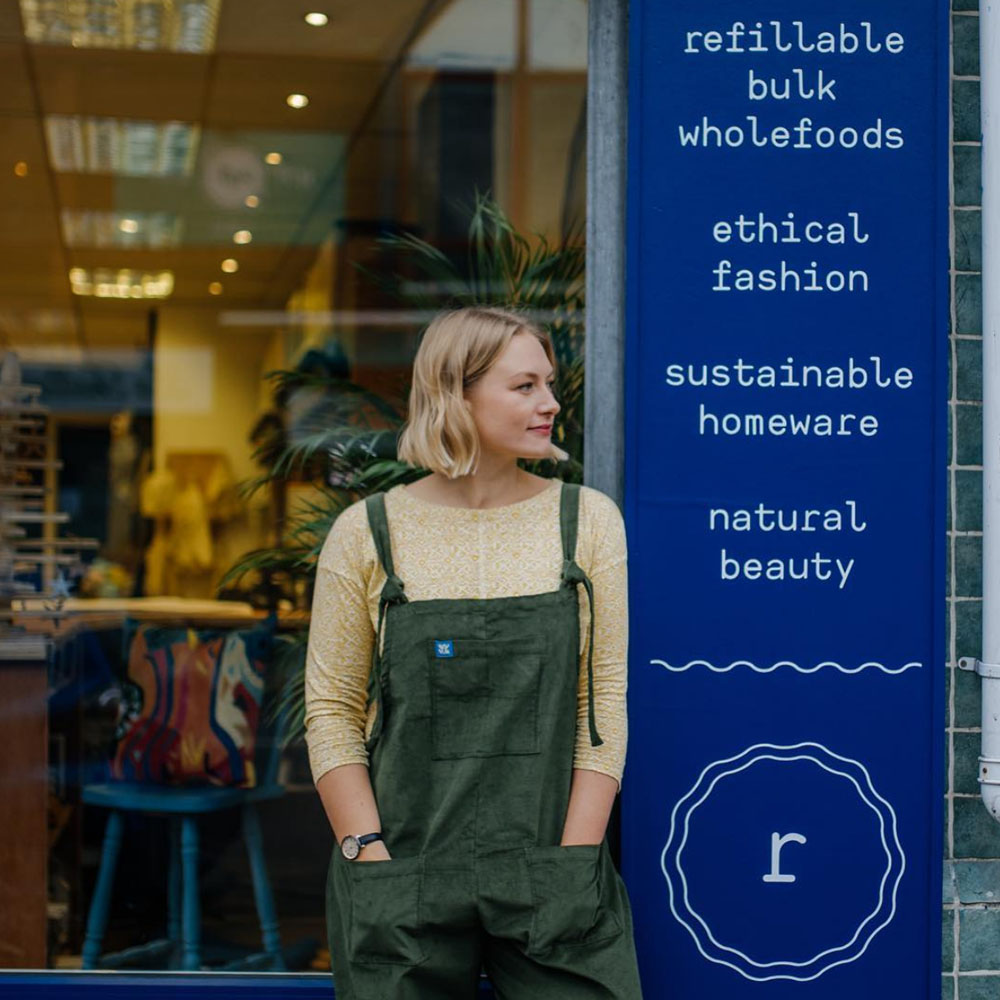 Lead by Sophie Rae, her idea to make eco-living affordable and convenient resonated with us all. Given that Wales is one of the top countries in the world for recycling and we've been donning tote bags* since 2011, she was in good company.
In-store, you'll find dried goods ranging from loose-leaf teas and snacks to a plethora of grains, pulses and spices. Household products such as shampoo, conditioner, washing up liquid and even bath salts are on offer, along with ethically-sourced, sustainable swaps and clothing.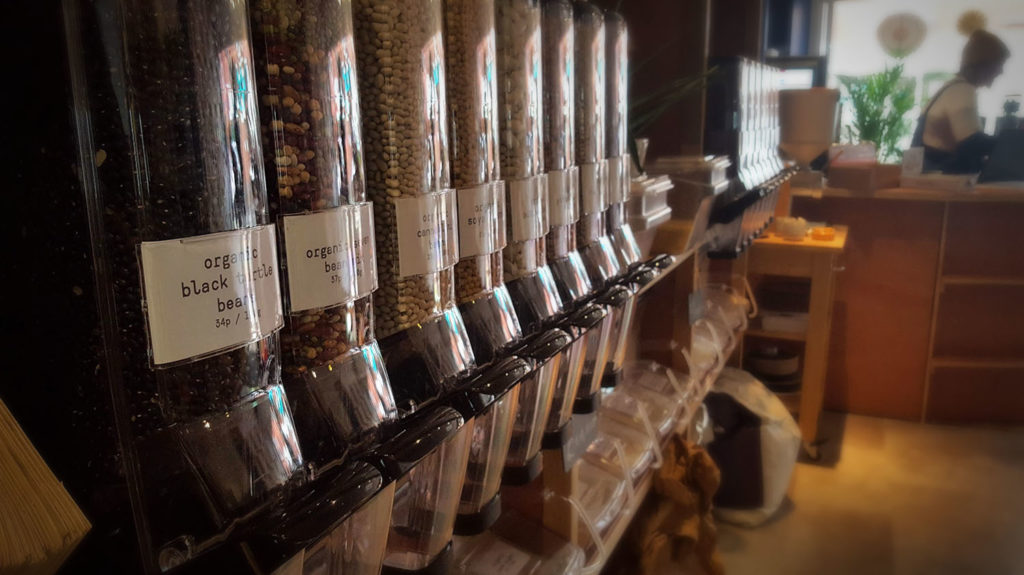 The choice available is impressive and, with Sammy's Fruit & Veg stand across the road, I've happily done my plastic-free food shop between the two every week without feeling like I'm compromising on my lifestyle. The only time I shop at a supermarket these days is to buy meat and eggs. Granted, these can be bought at the local farmer's market on weekends and I'll try to add this to my routine once I've finished working on Saturdays.
Spices in particular have been a pleasant surprise. When reusing glass spice jars, I've managed to refill on smoked paprika (35p), garlic powder (15p) and ground cumin (9p) for ridiculous prices. For someone who loves to cook, this is a huge bonus.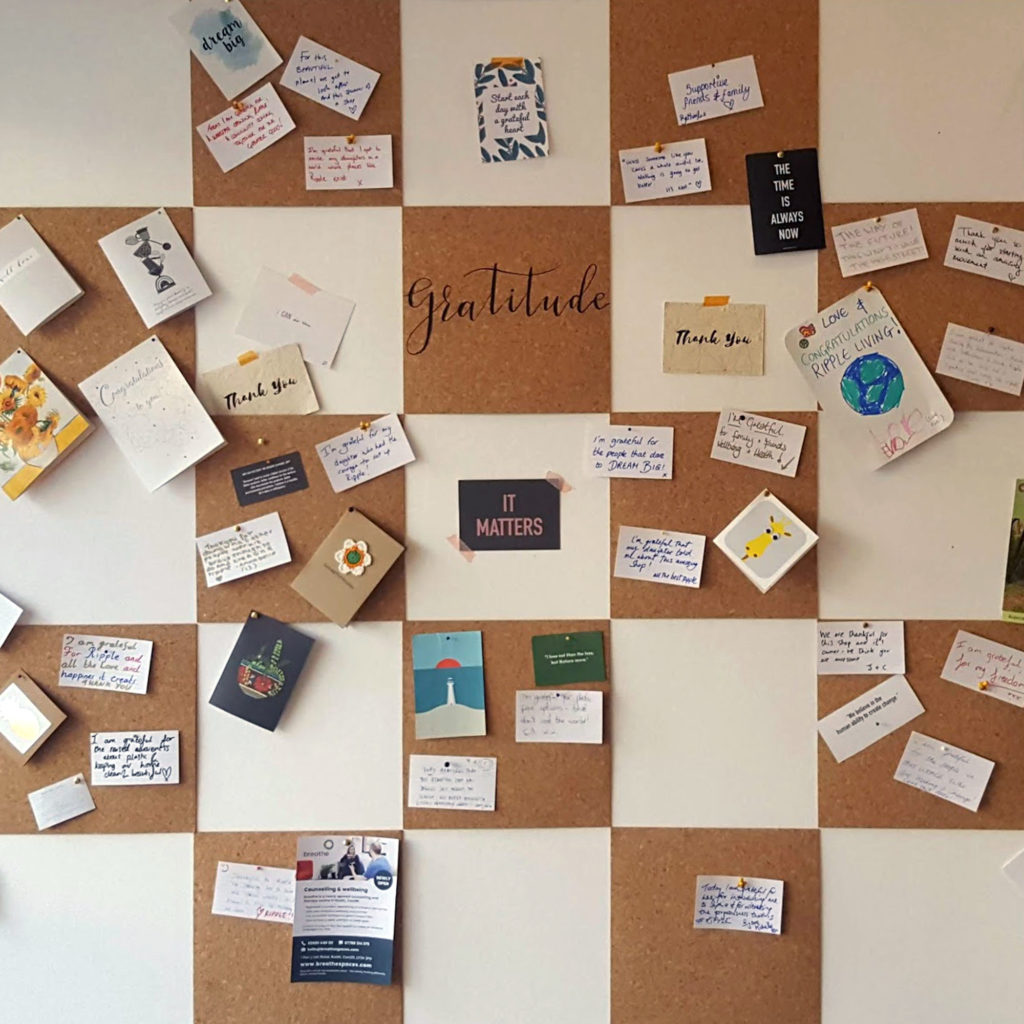 The atmosphere is upbeat, staff are super friendly and helpful and customers themselves tend to be polite and patient. It does take longer to shop there, as you need to weigh your containers before and afterwards (or just afterwards, if you've used them in-store before), so factor that in when you visit next. If you're a total dork like me, you can make a Tare Book to keep the stickers in (instead of leaving them on containers).
UPDATE: 06/03/19
You can now go label-less at Ripple! Simply write the container weight with a permanent marker, then bring your items to the till for the staff to process for you. 😀



* Speaking of tote bags: You can now support yours truly by buying a NAOHOA Tote Bag for just £10! (or £5 if you buy one straight after getting your tattoo). It's made using sustainable cotton by the eco-friendly UK company, BIDBI.
/shameless plug

Personally, I started this journey after watching a documentary called Plastic China (2016), which follows the harsh reality of families working at recycling factories. In 2018, China decided to refuse recycling material from other countries in an effort to restore damage made to their land.
Since then, I've added on a bunch of eco-switches to existing habits, including furoshiki, soap-making and, more recently, baking sourdough…all of which my farmer-from-Vietnam mother finds both amusing and endearing that things are, in her words, 'going back the old way'.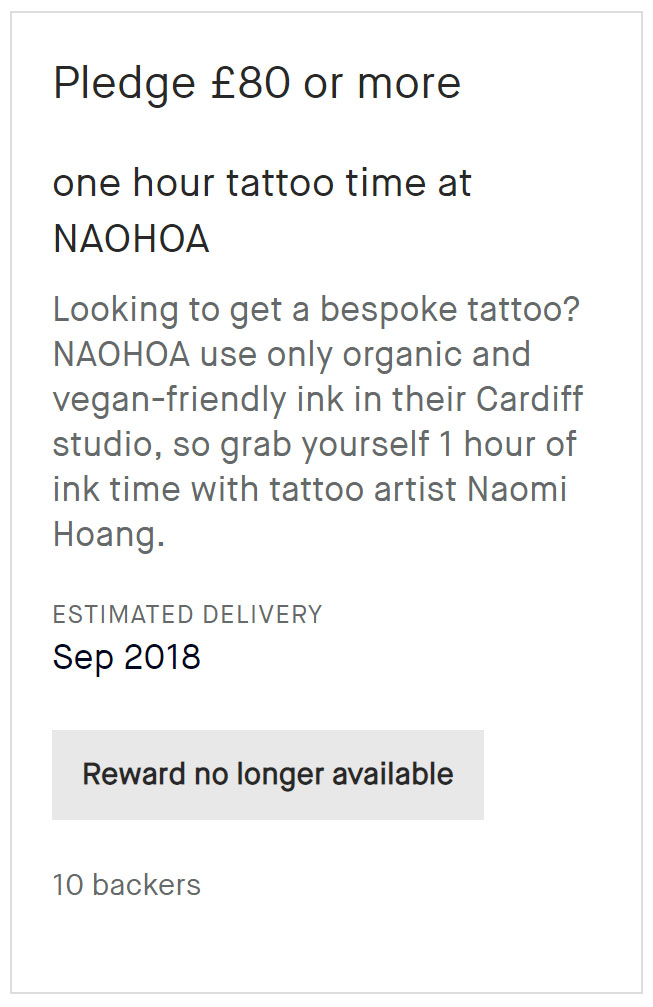 As mentioned, NAOHOA was able to help raise £800 towards their £30k goal by donating 1hr Gift Certificates. It was a huge rush to see the first batch go within two days, then the last push in just 1.5hrs!
It was an honour to help and I'm grateful that a.) I was able to at all, and b.) the shop exists, because it's become an integral part of my lifestyle now.
Being an independent business owner, I know how important and uplifting it is to support one another, and I'm loving the scene here in Cardiff right now.
💕

Habits That Make a Difference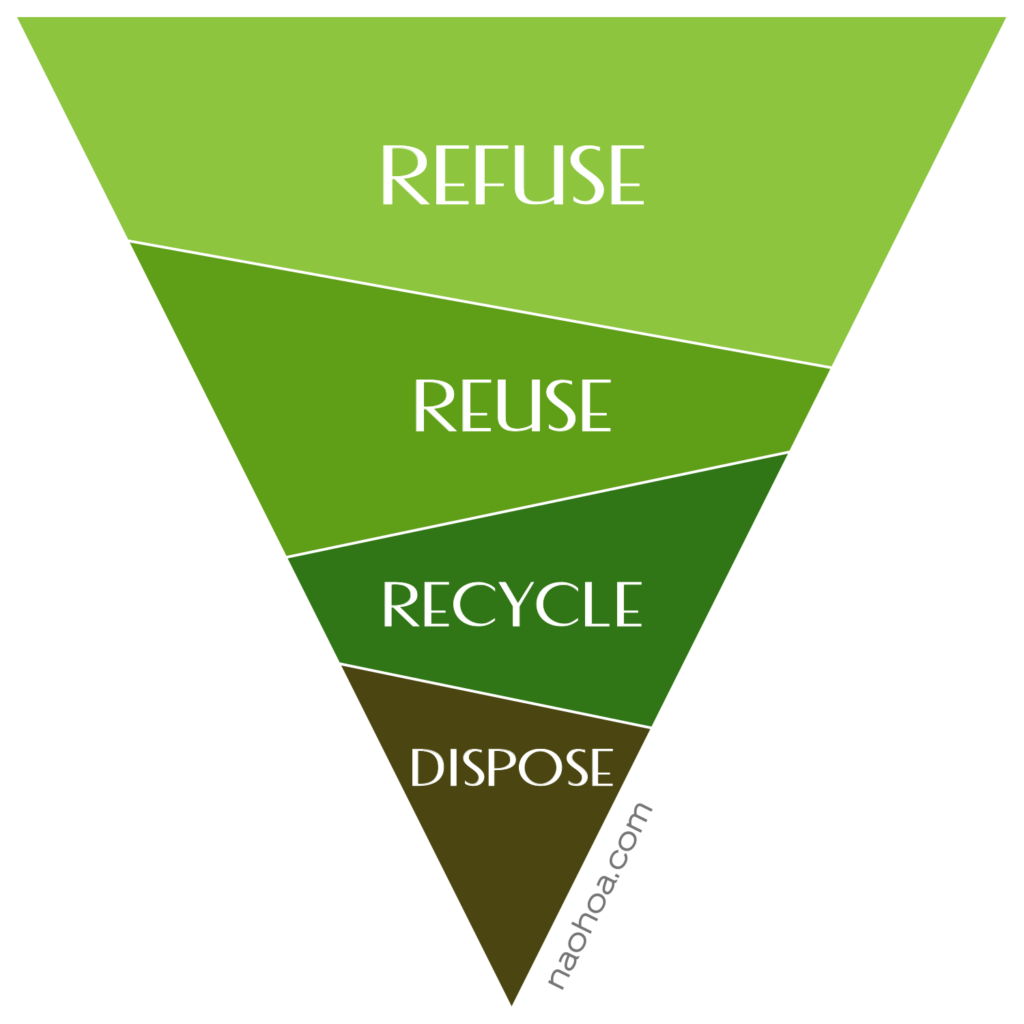 Refuse
If you're offered something you don't genuinely want or need, refuse it. It's a simple notion that often gets overlooked, especially when it comes to freebies.
Reuse
Utilise items that are useful, such as containers for food (even when eating out, to save the restaurant giving you more plastic or single-use boxes that can't be recycled due to contamination). Get creative and repurpose or upcycle objects to either use yourself, give away or sell. Pinterest is a great source for inspiration.
If you have space, composting food is a great way to give plants and crops extra nutrients…for free!
Recycle
Besides discarding, this should be our last port of call. Why? Currently, Britain doesn't process all of its recyclable waste, relying heavily on other countries to finish their work. When I discovered this and the shocking fact that waste that isn't processed gets dumped…well, it made it clear that throwing things into green bins is nowhere near enough to make an impact.

What next?
What steps have you taken to do your bit for the planet?

Ripple Tattoo Gallery
I'll keep this updated with photos of what the pledgers got inked!