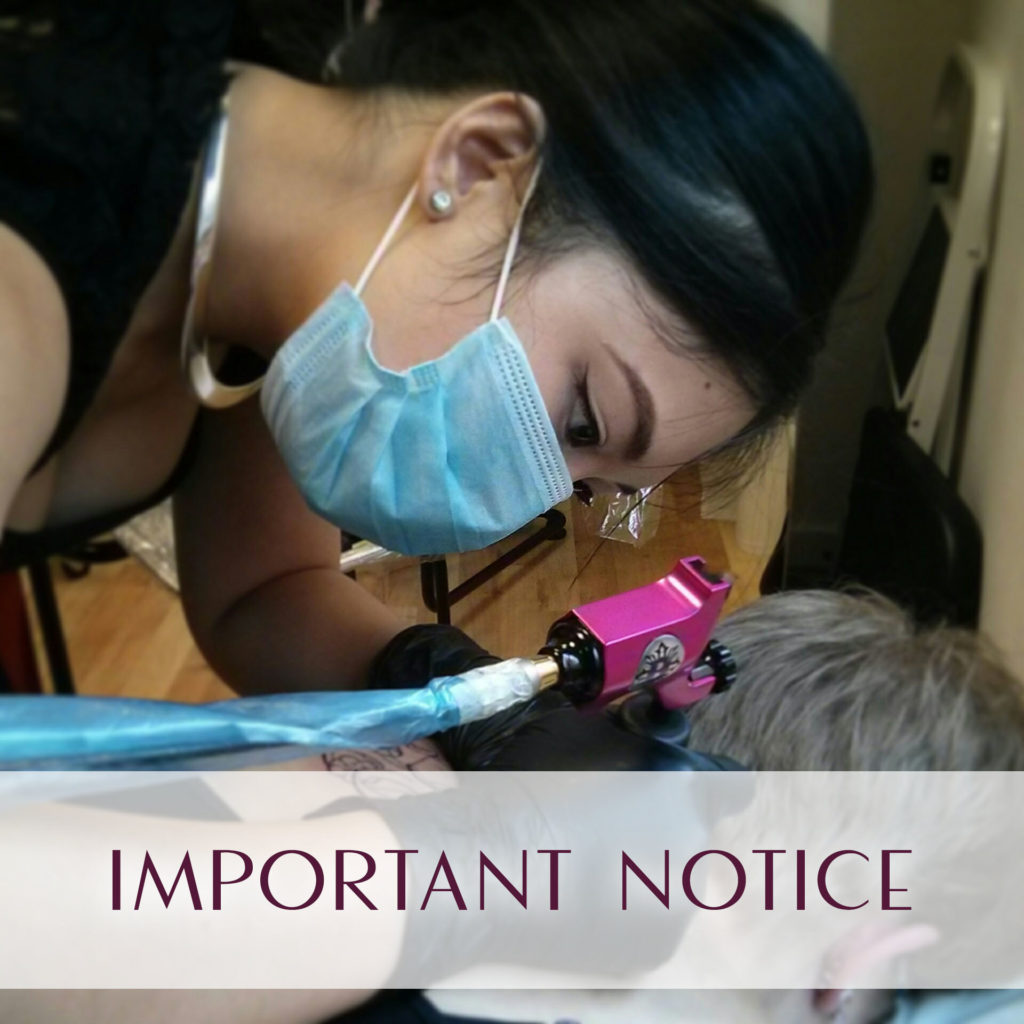 All of my posts relating to the outbreak of COVID-19 can be found here, in reverse chronological order.
.
Helpful Posts:
Report your symptoms daily (even if feeling healthy), so the NHS and UK government can keep track of trends and know where and when to send help.
.
Kurzgesagt have put together a fantastic video to clearly explain, with infographics what the virus does, how it spreads and measures to prevent it. Well worth watching!
.
Don't fall for 'life-hacks' that claim to cure the virus and call out people who are sharing Fake News.
.
Asian Boss interviewed this prolific doctor of Infectious Diseases as 30yrs experience of battling diseases such as TB, AIDS, Measles, Swine Flu, Ebola, SARS, MERS, and now, COVID-19…safe to say, he knows his stuff and is 100% worth listening to. This interview is very calm, informative and pragmatic.
.
NAOHOA blog post to share ideas on ways to eat healthily whilst self-isolating or under lockdown.
.
Calm (app) have compiled a list of free guided meditation exercises that last about 10 minutes each. Tamara has a lovely voice and guides you through navigating your thoughts and feelings though this difficult time.
.
NAOHOA Blogpost to help new or anxious clients sit through their tattoo with a greater sense of peace. The techniques discussed can be applied universally.
.
NAOHOA Blog for Mental Health Awareness Month (2019). It has resources on different ways to approach recovery. Some of these apply to this situation – others need tweaks (such as video chat instead of being physically with people while we're under lockdown).
.
Up-to-date information directly from Cardiff Council – includes info on ways they're able to assist, actions they're taking and links to organisations if you want to volunteer.
.
I've put together an interactive map of pop-up libraries that are being used to share books in the local community. It's open for anyone to edit, so it isn't limited to Cardiff.
.

NAOHOA News:
19/12/2020:
Aaaaaaand that's all, folks~! As an emergency measure, Wales will be under lockdown starting at midnight. As a close-contact, non-essential business, that means NAOHOA will once again be closed indefinitely.
Don't worry, I'll still work on designs, admin, social media and all the rest of it…maybe even rest and get some gaming time in. 😜 (Animal Crossing: New Horizons players, HMU ✌️)
I honestly tried to fit in peeps before and even ON Christmas Eve (usually a day off), but hey ho, health and safety is definitely more important. Stay home – if you can't: keep clean, social distance and wear a mask.
NAOHOA will keep on rockin', though if you feel compelled, you can donate via the link in my IG bio or here 💌:
https://paypal.me/pools/c/8uZVM2Jyll
Unfortunately, I won't be able to accept deposits or purchases such as Gift Certificates after midnight, due to being furloughed.
Any suggestions on non-tattoo products you'd like me to sell? Comment below! 👩🏻‍🎨🎨🖌️
I hope you're well and keeping safe. I'll post more soon (now that I won't be inking like crazy lol) and might even relaunch IG Lives where you can watch me draw.
Thank you so much for your support – it really means the world to me and I appreciate how patient you've all been throughout all this. I wish you a very Merry Christmas and a Happy New Year, cozied up at home under blankets and a hot drink~ 💗🎄✨
Lots of love,
Naomi xxx

17/12/2020:
The Welsh Government has announced that Wales will be moving into Tier 4, meaning non-essential businesses such as NAOHOA will be closed from Christmas Eve onwards. Currently there is no indication on when this will be lifted.
I'll be in touch with those of you have appointments booked after the 24th Dec and will withhold booking links for other tattoos until we're close to reopening again.
NAOHOA will keep going, don't worry! I just won't be able to ink or accept deposits whilst being furloughed again. Whilst closed for tattoos, I'll focus on designs, communication and social media. My sincerest apologies to those of you who have been waiting so patiently throughout all this, and I appreciate your understanding during these uncertain times. 💗
I've grown stronger as a person throughout this turbulent year and am no longer in a flap, lol, so it's all good, don't worry. 🤗 I'll be in the studio now and then to check things are okay there and to prep forms, stencils etc. for whenever I'm allowed to ink again.
Thanks again for your support and I hope you and your loved ones are keeping well and safe.
Link in bio if anyone fancies giving a donation! 🙏
Let's do our best~! 😁💪✨
Naomi xxx

20/10/2020:
NAOHOA officially reopened today!! 🤩 After being closed for 30 weeks…due to the first lockdown in March, drama at the salon I used to rent from, continually missing out on other places I was interested in, then this place taking over two months to process and redecorate. There's still more work to do in the back room and bathroom, and another lockdown starting this Friday, but hey ho, I'm still here!! 🤣🙈😁
My parents came to visit this morning. In Chinese culture, significant events are to happen on a 'Lucky Day', based on the lunar calendar. They also insisted I open when the tide was high here in Cardiff, so I juuuust made it to the studio for 9:58am for that. 😅🌊 Was touched to also receive flowers and red things, including this money packet. 🧧They've been pillars this whole time, and I wouldn't still be here if they and Zan ever let me give up when things got too much and I really wanted to lol.
Did my first tattoo in 7 months today, which I'll post later (currently on Stories for 24hrs). Got more booked before I have to close again for the two-week #FireBreak 🏴󠁧󠁢󠁷󠁬󠁳󠁿 Many thanks to those of you who checked in on me after the announcement. I'm okay and am in full support of the break to curb COVID-19. Let's hope people take it seriously and it works, eh?
It's been an emotional day and it really hit me when I got home. Thanks for sticking by me during this difficult time. 🤗💕 It's not over yet, but your words of encouragement have helped so much over the past few months!
Naomi xxx

19/10/2020:
It's been confirmed: Wales will go under full lockdown from this Friday evening to 9th November. 🏴󠁧󠁢󠁷󠁬󠁳󠁿
All non-essential businesses will be closed and we'll have to stay home to stop the virus from getting worse. I've fully-booked this week and will be finishing early on Friday. I have all the PPE, training and extra safety measures in place and will explain it more on social media next week, so those of you who get inked after the Fire Break can feel prepared. ☺️
A heartfelt thanks to those of you who've paid their deposits lately – it helps small businesses like mine SO MUCH during these uncertain times, and helps me focus on the work at hand (rather than if I can make rent and keep the place going). NAOHOA has been closed for 7 months and literally the day before its official relaunch, another lockdown has been announced lol. I personally don't mind, as it's for the public good – just…wear a mask, okay? It'll help all of us. 🙏
During lockdown, I'll bring my materials home so I can prepare stencils, and continue with designs, emails and Online Consultations…maybe even update the website, haha. 😅
Thanks again. You all mean so much to me and I'm so grateful for your support. 💖
Naomi xxx

03/09/2020:
AH. MAH. GYAH! It's taken a while to get to this point but I finally have keys to NAOHOA's new home~!! 😍🌟

The agency are super lovely and I'm grateful they made a special case for me to secure this spot, which was in very high demand. ✨ It's in Cathay's, is quiet and has free parking – will post more deets at a later date.

I'm moving house too, so we'll be redecorating and moving into two spaces within the next few weeks…please bear with us. 😂 I appreciate your patience during these uncertain times and cannot wait to revive the studio to an even shinier glory~! 🤩

I'm still doing Online Consultations every Friday, so if you wanna chat through your ideas, ready to pounce on the Waiting List when I reopen, please book via www.naohoa.as.me .

Fml, what a relief. You guys have been so wonderful and understanding through all this; thank you so much. 💖

10/07/2020:
Wales has given a soft date of 27th July ("if the conditions allow"), so I'll be looking for new venues. Unfortunately, the ones I liked before have been taken. 🙁 So the hunt goes on.

I already wrote new protocols in March for when I reopen and will update and publish it closer to the time.

There will be a delay between Wales's announcement and NAOHOA's relaunch, as I need to find and move into a new premises and secure licences. I deeply appreciate your patience during these uncertain times and look forward to seeing you! 😄

I did take some time off during lockdown, so there are still pieces I need to finish from the Waiting List, but I've been picking things up again since last week. I'll be in touch via email when designs are ready.
⠀⠀⠀
CONSULTATIONS: These will remain online until further notice, via www.naohoa.as.me
⠀⠀⠀⠀
TATTOO BOOKINGS: I will contact you with a Booking Link when possible. Those who already had appointments booked during lockdown will get first dibs.⠀

There's quite the backlog, so I'll be releasing links in weekly stages so those who were meant to be inked in March/April can get their appointment, then May, etc…if I gave everyone a link straight away, it's likely my books would fill up before they got a chance, which would be unfair.

FLASH: After reopening, I'll publish available Flash again~ 🤩⠀

I keep track of your details and progress digitally, so there's no need to chase me up on the progress of your tattoo. My sincerest apologies for the delay and thank you for being so kind and understanding. 💗⠀

If I've missed anything out, please let me know!

29/06/2020:
Since the beginning of lockdown…⠀⠀⠀⠀⠀⠀⠀⠀⠀
⠀⠀⠀
✅ Online Consultations⠀⠀⠀⠀⠀⠀⠀⠀⠀
✅ Designing existing tattoos on the Waiting List⠀⠀⠀⠀⠀⠀⠀⠀⠀
✅ Emails/Social Media/Blog/Website⠀⠀⠀⠀⠀⠀⠀⠀⠀
⠀⠀
❌ Tattoos⠀⠀⠀⠀⠀⠀⠀⠀⠀
❌ Deposits⠀⠀⠀⠀⠀⠀⠀⠀⠀
⠀⠀⠀
I'm furloughed, so I'm only working on pieces that were on the Waiting List. When I'm able to reopen, I'll let you know when it's okay to pay your deposit and get on the Waiting List! 😃 Along with booking links to those getting their tattoos done.⠀⠀⠀⠀⠀⠀⠀⠀⠀
⠀
I think I'll keep Consultations Online for longer, even after tattooing, to limit the number of people coming in and out of the space, but I'll review that closer to the time.⠀⠀⠀⠀⠀⠀⠀⠀⠀

I'll post here and via Stories when I reopen, so dw, you'll be in the loop!
⠀⠀⠀⠀
Thanks so much for your ongoing interest and support, folks~ You're the best. 💖⠀⠀⠀⠀⠀⠀⠀⠀⠀
Naomi xxx

25/05/2020:
Unfortunately, due to a dispute with the salon owner, NAOHOA has left City Road. I will be on the hunt for a new studio but can't commit to anything until a date has been announced by the government on when we can reopen.
Don't worry, this is temporary – I've done everything I can to ensure NAOHOA will survive this lockdown! 😬

11/05/2020:
All tattoo appointments will be postponed until further notice.
When lockdown began on March 28th, I quickly rescheduled pending clients to June. However, given the current status of the outbreak and ongoing lockdown measures, it seems pointless to predict when it'll be safe again. I know a lot of you are excited to get your tattoo, and I won't want to mess you about, so it would be easier to wait until we get the all-clear before rescheduling in order not to get hopes up and risk moving your appointment again.
Apologies for the inconvenience and thank you for understanding. I'll be sending emails during the course of the week to let clients know directly.

28/04/2020:
It's been really touching to receive messages of support and concern from you guys. 💖 I can assure you that NAOHOA is safe and well and I can't wait to see and ink you when it's safe to do so~
Personally, I'm anticipating this to affect non-essential businesses such as mine for a long while, so I've taken some measures to ensure NAOHOA is in a healthy state to reopen when given the green light by the government. I've also written additional safety procedures for clients and I to carry out when tattooing is allowed, in order to ensure we're both protected. These will be reassessed and released closer to the time.
In the meantime, I'll be doing Online Consultations and focusing on the existing designs and background tasks to keep the company running smoothly. Deposits for new pieces will not be accepted until after the lockdown has lifted, so don't worry, the Waiting List can't get longer during isolation!
Lastly, I'll be having weekends off during lockdown, because they will inevitably go out the window once you guys are able to get inked! 😜🎨

03/04/2020:
Ways to Support NAOHOA – blog post with suggestions (ranging from free-£££) on how to support this studio while it's temporarily closed for a few months.

02/04/2020: IG / FB
NAOHOA donates 2000 gloves to NHS staff in Cardiff. 👋 This was later matched by Naomi's mum, where the same amount was donated to The Royal Gwent Hospital in Newport.

The UK is officially under lockdown for the next three weeks to prevent further spread of COVID-19. .

I know many of you are super excited to get inked and I've been doing as much as possible to ensure the studio is safe during your visit, but given it's a luxury and not a necessity, **NAOHOA will not be tattooing until further notice** .

Those of you with appointments will be contacted to reschedule for when it's deemed safe to come back.

I'm truly sorry for this inconvenience but we must do what's right for the public good. This whole matter has been a cloud over my head for the past week in particular and so apologies for not getting back to emails sooner.

**Online Consultations will still proceed** and the new charge of £15 will be applied to new bookings from the beginning of April. If you book before then, it'll be free, no matter what slot you pick in the year. 🙂

I'll be doing more live streams where you can watch me draw via #InstaLive (Thu, 5-6pm) and Twitch, so stay tuned for more deets…

In the mean time…let's beat this thing!! 👊 #COVID19BeGone .
Stay safe, lovelies~
Naomi xxx

Consultation Fee – blog post to explain new charges to apply from April 2020 onwards.

I'm sure you're all more-than-aware of the current outbreak of COVID-19 – a flu-like virus that originated in Wuhan, China, and has since been spreading across the world. It is especially harmful to those with weakened immune systems such as those with underlying health issues and the elderly.⠀

Naturally, this has an impact on small businesses such as NAOHOA (restocking face masks was a nightmare last month!) and I respectfully request that all clients wait at least 14 days before attending appointments if they've travelled abroad or have been in contact with someone with COVID-19 (and call 111 if you're experiencing symptoms). I work as closely with my clients as doctors do with their patients and want to keep all of us safe. 💛⠀⠀

If I happen to come into contact with it outside of work, I'll reschedule tattoo appointments and work from home during the course of being self-quarantined. Consultations can still happen via video chat and I'll continue with designs and admin until given the all-clear to attend the studio and see clients again. NAOHOA will still run – just remotely, if that scenario were to happen.⠀⠀

Many thanks to those of you who checked in on me when racial abuse was on the increase. Fortunately, I've not experienced any hate (because frankly, I live in a work/home bubble lol, with lovely friends in between), though know people who have. Please…be kind. The world is going through enough already. 😔

Thanks for reading and I hope you have a wonderful day~ 💗⠀⠀⠀⠀
Naomi xxx⠀⠀⠀⠀⠀

P.S. What song do you sing/think of when washing your hands, so you're doing it for long enough? 😜 Tattoo Artists have to be super thorough with hand-washing, so I don't have a song due to force-of-habit, but I'd love to hear what tune you guys have chosen! 🎶